A Hit or Miss Situation
During December 2012 we received a call from Bruce. He is the owner of  DeDona Tint & Sound, Inc. in Greensboro, NC. He had spoken to us during SEMA week and was interested in purchasing our Street Advance coilover kit. Now, the kit he was interested in is manufactured for the 2006-2012 Lexus Gs430. However, he wanted the kit for his 2008 GS460. We told him it may not fit, as there could be discrepancies in the vehicle weight , mounting points, etc. Plus, we have not tested that particular model.  Basically, it would be a hit or miss at his own discretion.  Nevertheless, he was determined and confident the kit would fit.
Flash forward to a month from December and Bruce calls confirming fitment. Now from our standpoint, we still can't guarantee the fitment to consumers. Again, because our R&D team has not physically done the testing. He detailed to me that minor modifications had been done, and that the mounting points were identical to those of  the GS430.  He loves the drop, and ride quality all around. I was impressed and glad to hear that he was satisfied with our product as a TEIN customer and automotive enthusiast.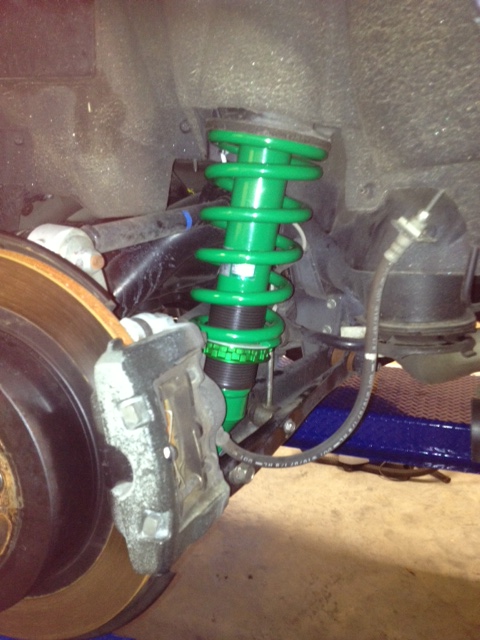 If you're considering a aftermarket suspension for your GS460, I would recommend you give them a call to touch base on what exactly was done to make the kit work. Below is an image of this simple yet stunning 2008 Lexus GS 460.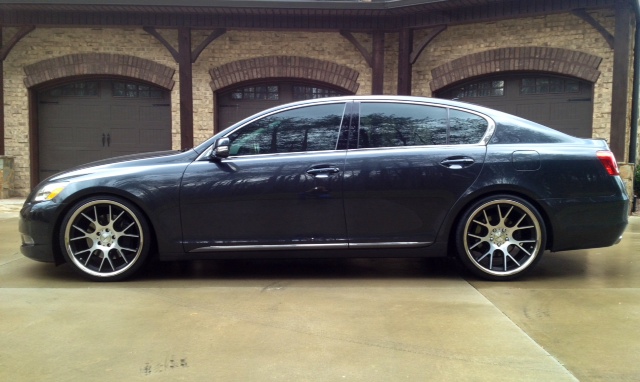 Tags: DeDona Tint & Sound Inc., GS430, GS460, GSL90-2USS2, Lexus, Street Advance, TEIN