Formula Drift Rd. 7 (Irwindale Speedway)
We've been attending all the California Formula Drift events for the past few years now. This year we decided to attend all U.S. events. While quiet on our blog about this, we've kept followers up to date on our Facebook and Instagram feed (@teinusa). So of course we're looking to go to the final event for the 2015 season!
As we understand it, and as it has been a threat looming over this particular event, this may be the last Formula Drift event at Irwindale Speedway, as the current owners/investors have plans to bulldoze the facility and track and make way for a,,,,,,,,, shopping center?
Kinda BS if you ask me. Anyway, if this is true, we hope the race will truly be a memorable one. This season's Formula Drift was full of unexpected turns (semi-pun intended??), and almost every event has had its own controversial matter. We're almost guaranteed a big bang finale.
In terms of exposure in the drifting scene, TEIN has been relatively quiet. There are two cars out there using our suspension, but we're not inclined to say who. Last season, we had Geoff Stoneback on board with TEIN, but for 2015, being his first year full-time in the Pro class (was Pro 2 last year), he was picked up by another sponsor. To be honest, we're quite proud of that. It goes to show that Geoff is truly a talented driver, and now he has the backing of quite a few sponsors! We know he'll only be doing bigger and better things for years to come! Fortunately we keep in touch with him, and he's kind enough to pay us a visit at the TEIN booth for every event so far! Truly a great friend of ours!
Anyway, like always, we'll be there and will have TEIN goods on hand. So stop by and say hi! We'll also have our good friend Reginald Cunanan and his beautiful Mitsubishi Evo X on hand.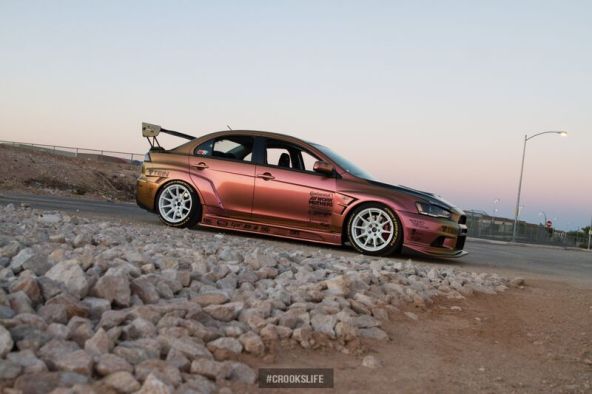 Rd. 7 for Formula Drift is on October 9-10, 2015! Get your tickets at the Formula Drift Webpage
Tags: 240SX, 350Z, CZ4A, Drifting, EDFC, EVO, FD, Ford, Formula, Formula D, Formula Drift, Geoff Stoneback, GT, Irwindale, Lancer, Mitsubishi, Mustang, Nissan, Rd. 7, Reginald Cunanan, S13, S14, Speedway, Super Drift, Super Racing, TEIN, z33, z34