Lexus GS-F Testing
SEMA is fast approaching. That means it's crunch time for a lot of manufacturers and car builders as they get their projects completed. HOWEVER, some people are just starting on their projects. Yep, better late than never, I suppose.
We were contacted by one of our good friends who has a track record for building some really nice Lexus, Toyota, and Scion projects. Not just for show, either. Still, many of them find their way to Las Vegas for the SEMA show. Or just to party in Vegas. I dunno.
We had the opportunity to get our hands on the upcoming Lexus GS-F, well in advance of its official release to the public. Obviously, we want to test this car since we plan to make some suspension kits for this platform (at least see how close to the current GS line as possible).
Fortunately we have found something that works! Although technically not an off-the-shelf kit (we had to change out a few components), that simplifies it for us since we can now get to work on producing some kits for the GS-F.
If you'd really like to know what we used, it is a STREET ADVANCE coilover kit for the 2014+ Lexus IS250 and IS350 (part# GSQ74-21AS2). As mentioned, we had to modify some components, such as the eye ring bushings for the lower damper mount to control arm. We also increased the front spring rate to account for the extra weight up front from the mighty five liter v8 of the GS-F. So,,, if you get a GS-F and can't wait for the application specific part number, we can essentially do the same for you. We'd advise you to wait for the correct kit and not spend the extra money to modify an IS coilover kit.
Here are a few pics of the lowered GS-F: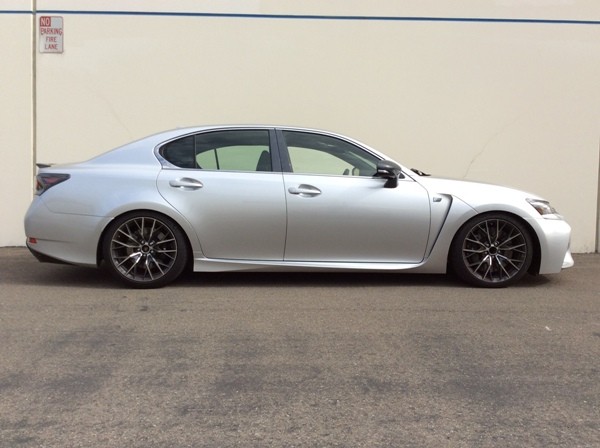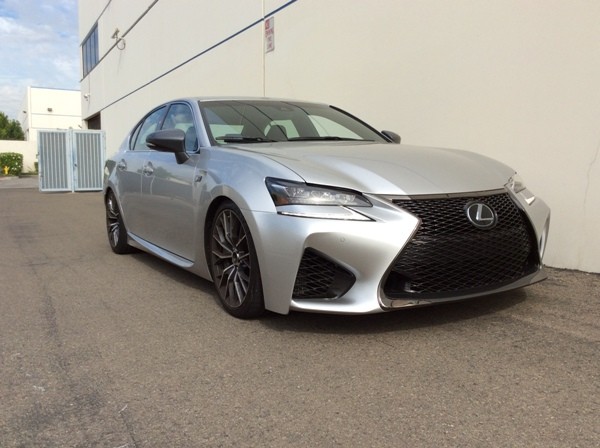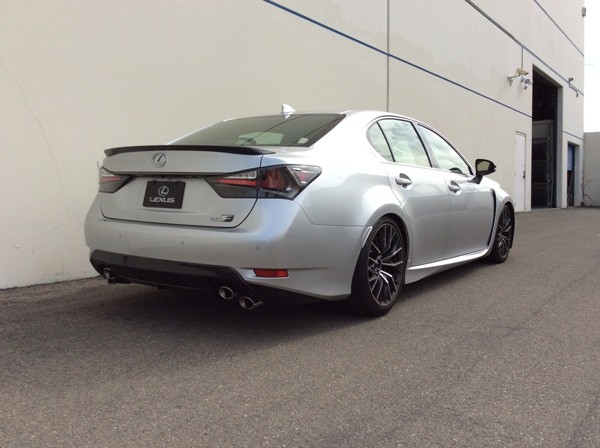 Anyway, keep in touch with this project on Instagram (@lexustuned)!!!
Tags: f-sport, GS, gs-f, gsf, Lexus, lexustuned, Street Advance, TEIN, V8
This entry was posted by Paul P. on Thursday, October 15th, 2015 at 11:10 AM and is filed under
Project Cars
. You can follow any responses to this entry through the
RSS 2.0
feed. Both comments and pings are currently closed.