MotoIQ's Top 13 Tuner Cars of SEMA
Once again we're proud to see some TEIN equipped vehicles to make MotoIQ's list of top tuner cars of SEMA 2015! One of them, Evasive Motorsports' Nissan GT-R, happened to be our booth car for the show (OH, DID YOU KNOW THAT ALREADY?! ;)). That's definitely something for us to be proud of! Evasive's GT-R uses our Super Racing dampers (which also has our 3-way unit for low-speed and high-speed compression adjustment) and EDFC ACTIVE PRO.
Another vehicle to make the list was Whiteline USA's Scion FR-S owned by Jonathan Polidano, Technical Sales Manager for Whiteline USA. He's using our MONOSPORT dampers and EDFC ACTIVE PRO.
While we took no part in physically building these two cars, we are honored to have our engineered suspension grace these builds. Evasive Motorsports plans to use the car for local Time Attack events in California (and possible out of state events), while Jonathan Polidano plans to use his FR-S for NASA series events. Make no mistake, neither of these cars were meant to be show cars!
Congrats to Evasive Motorsports and Whiteline USA! We're certainly glad to be a part of your beautiful cars!!!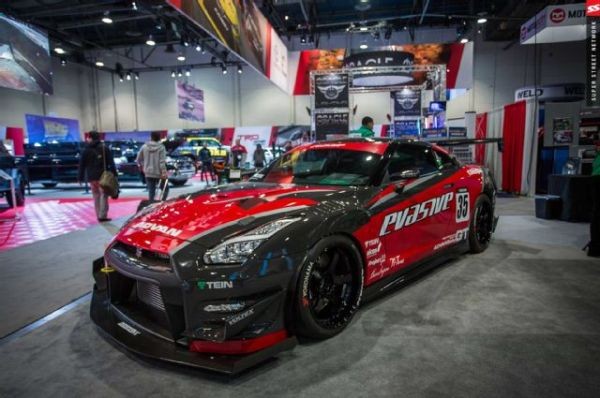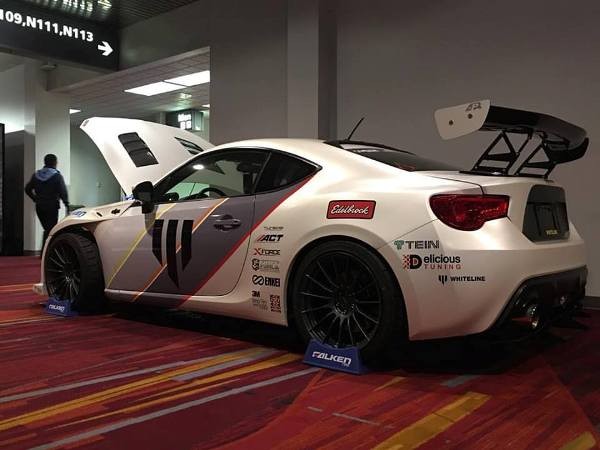 Tags: boxer, BRZ, EDFC Active Pro, FR-S, FRS, GT-R, GTR, IQ, MonoSport, moto, moto iq, Nissan, R35, Scion, Subaru, Super Racing, TEIN, tuner