Super Lap Battle by Global Time Attack Results
We're glad to see some of our friends back at it at this past Friday's Super Lap Battle by Global Time Attack, which took place at Buttonwillow Raceway Park!
As far as TEIN-equipped cars go, we had Sportcar Motion's Acura Integra Type R on Super Racing dampers, which ran a 1:52.886 just last year. We also had Pradana "Ping" Wilianto's Acura CSX on our Mono Flex dampers, who had ran a 2:01.314 last year, and Bobby Lane Racing's Honda Accord on Mono Flex dampers (1:59.158 last year).
During the off-season, if there even is one, we hadn't received any special requests from these guys. Normally, we'll at least get a damper refresh/rebuild request. Instead, they all focused on a few other modifications to get their car ready for this year's event. With the exception of Sportcar Motion, who hadn't really touched their Type R since last year except to rebuild their transmission and try a different rear diffuser.  They are using a different tire for this year, however.
Anyway, it was still an event for us to attend with our in-house engineer, in hopes that we could provide some trackside support to these guys and any other teams/drivers using TEIN dampers.
Just like previous years, we ended up just looking like the Maytag repair man with nothing to do except take notes on each vehicles suspension setup.
We were absolutely impressed with each teams performance. Their results are as follows:
Sportcar Motion's Integra Type R (Limited FF class)- 1:51.916
2nd Place Finish!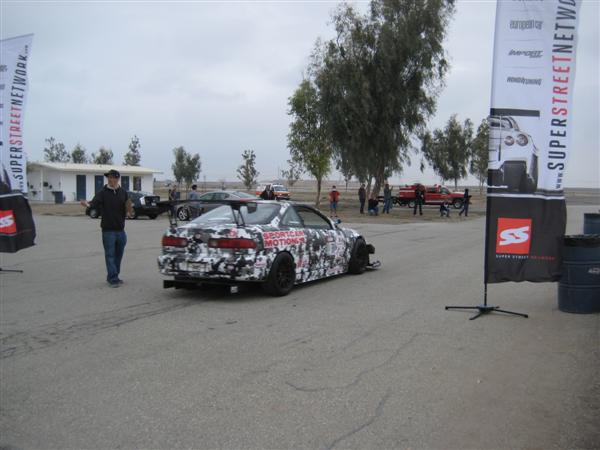 Pradana "Ping" Wilianto's Acura CSX (Street FF class)- 1:59.639
2nd Place Finish!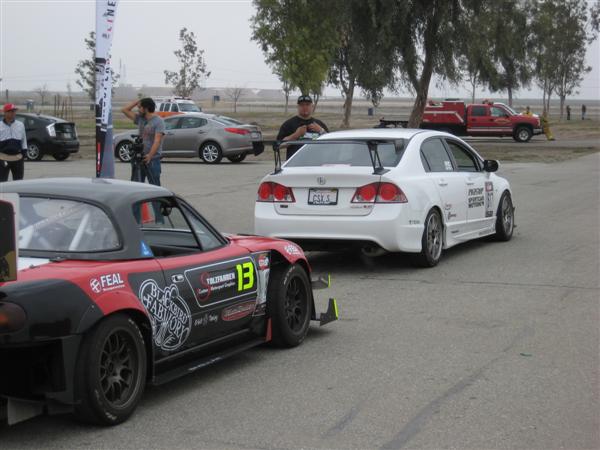 Bobby Lane Racing's Honda Accord Limited FF class)- 1:55.241
3rd Place Finish (behind Sportcar Motion's Integra)!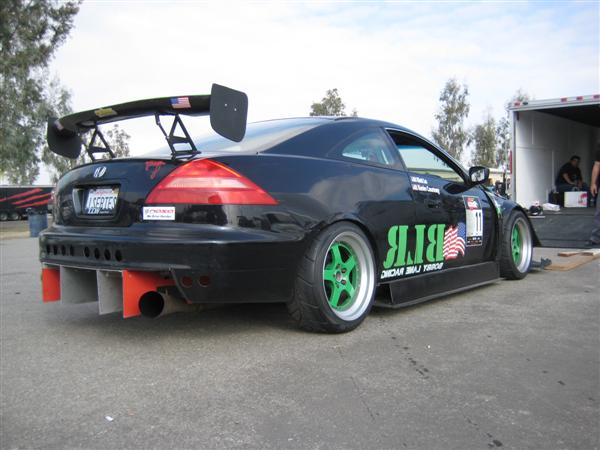 Each achieved personal best times, which was great news! As you can expect from their placement in their respective class, competition was stiff. In Limited FF, Point Zero Autosound and Performance trucked their Acura RSX all the way from Ontario Canada for this event! They finished in 1st place with a 1:51.789! Just a narrow margin between first and second place!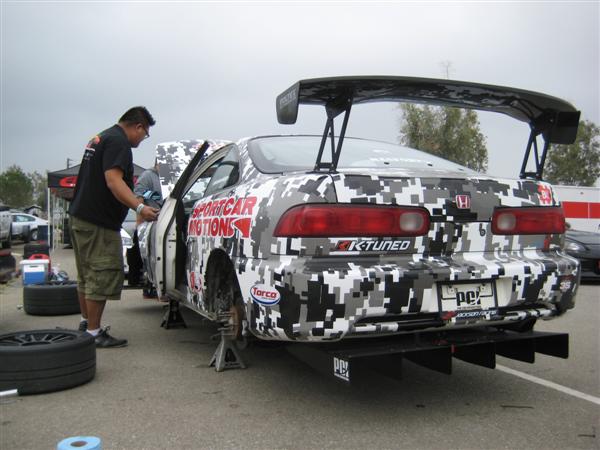 *We must note that the Sportcar Motion looked to be on pace for an even better time. But, on the last stint out on track, a brake failure caused the Integra to spin. Fortunately, driver Tim Kuo was able to recover from the spin without any further damage to the car. However, the damage to the brakes was all that was needed to prevent another fast lap.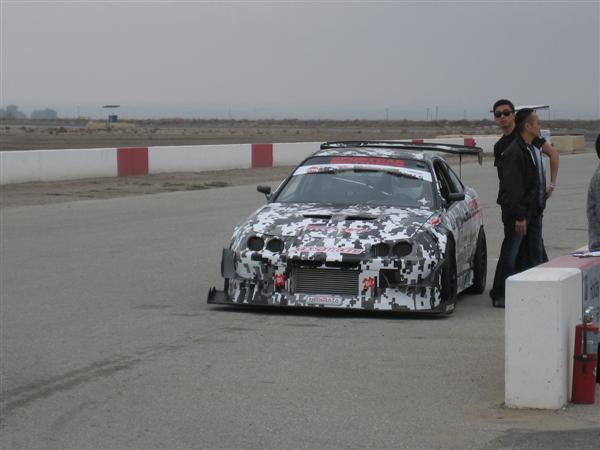 Pradana "Ping" Wilianto had one goal in mind- a sub 2 minute lap. Why? He's one of the few Street FF cars that is a legitimate street car. He retains full interior and air conditioning (you gotta maintain some amenities on the track!). Last year, he was under Enthusiast FF with a 2:01. Now under the Street FF class, he clocks in a 1:59, and not much else has changed to his CSX's setup!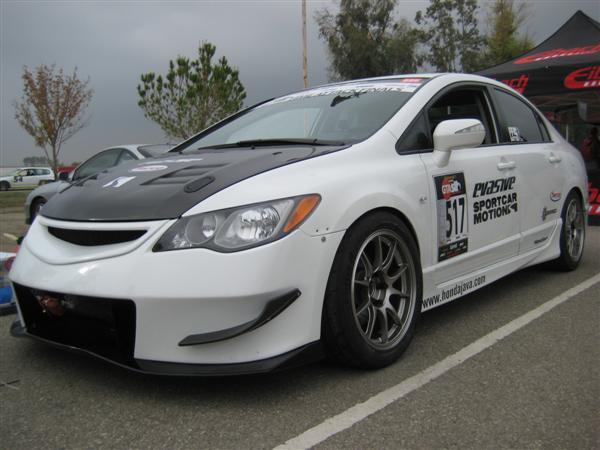 Bobby Lane Racing also kept their car relatively the same. Last year, we revalved for much stiffer springs to compliment their new aero package.  A 1:59 was a very respectable time last year. This year's 1:55 is even more impressive!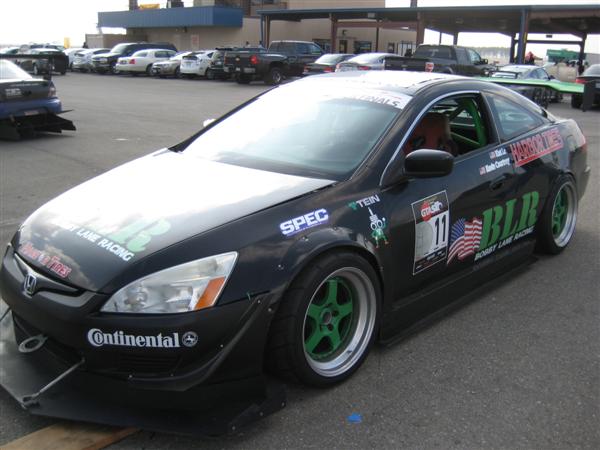 Overall, we're very happy for these guys. Of course, we're impressed with the out-of-the-box performance our Super Racing set for Sportcar Motion's Integra and Mono Flex set for Ping's CSX did. But, it always comes down to overall vehicle preparation, which each of these guys did a stellar job at! We won't be satisfied until they stand atop the highest podium. So you can bet we'll do what we can to get them there next year!
It was also great to see some of our other friends, such as Evasive Motorsports Scion FR-S and Will Wattanawongkiri and his S13 at the event. Unfortunately for Will, mechanical issues plagued him from staying in competition.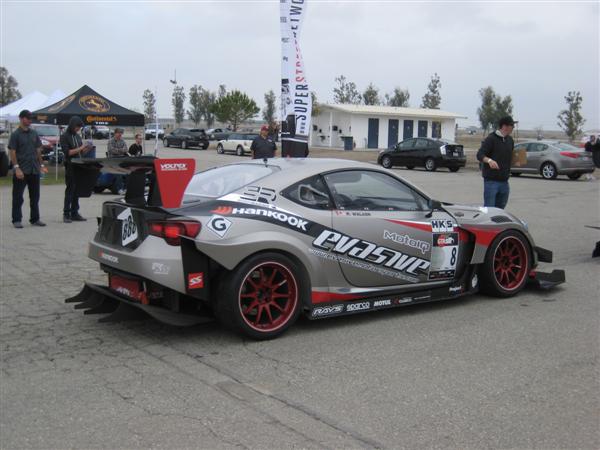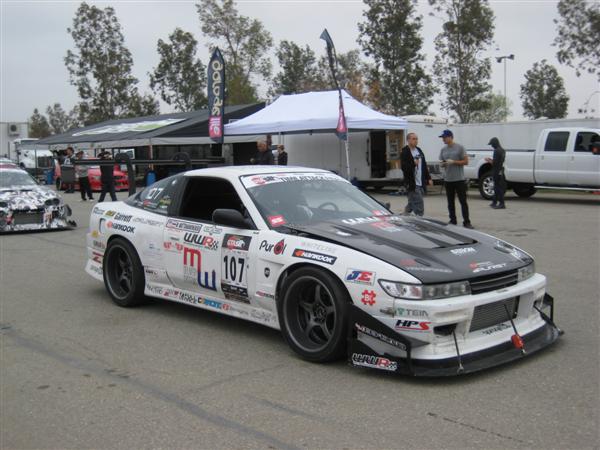 We also fancied the Spoon Sports Civic Type R being piloted by Dai Yoshihara! Ran a super quick 1:48 in Unlimited FF!!!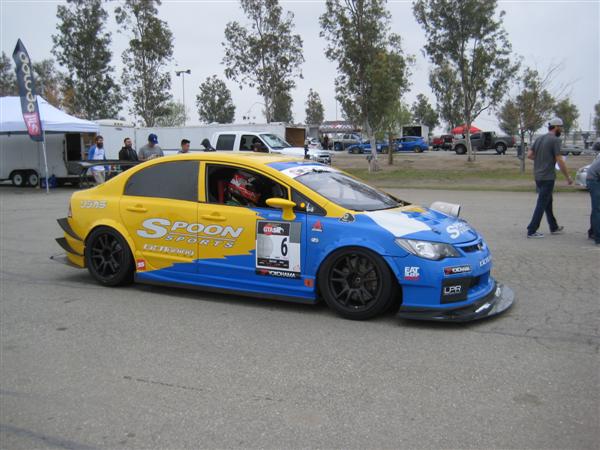 And this year's overall winner- GST Motorsports' GC8 piloted by Jeff Westphal! 1:38!!!!! Whoa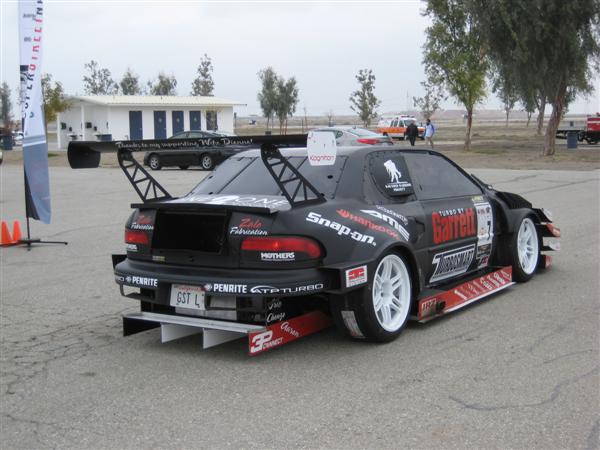 Tags: 240SX, Accord, Acura, Bobby Lane Racing, Buttonwillow, CM8, CSX, DC2, FA5, FR-S, Global Time Attack, GTA, Honda, Integra, Mono FLEX, Nissan, S13, Scion, SLB, SportCar Motion, Super Lap Battle, Super Racing, TEIN, Time Attack
This entry was posted by Paul P. on Monday, November 17th, 2014 at 2:20 PM and is filed under
Motorsports
. You can follow any responses to this entry through the
RSS 2.0
feed. Both comments and pings are currently closed.