TEIN Black Friday Sale
We completely agree that Thanksgiving is a time to be spent with family and friends. It's the one time out of the year (other than Christmas, maybe) where you get to do that. Afterall, there's a lot to be thankful for! So why not share that with friends and family!
Here at TEIN, we're very thankful! Each and every year, we have found good fortune, and each year we're doing our best to bring the latest and greatest to the customer! Black Friday for us is a great way to bring our customers some great deals.
For the record, TEIN USA, Inc. will be closed November 26 & 27 in observation of Thanksgiving.
Since we know there are still plenty of people looking for the best deals on TEIN suspension, we will be bringing our Black Friday sale back to eBay where, if you've got the time, we appreciate you looking into!
So again, please take this holiday to give thanks to the ones you love. And if you have the spare time and are looking for TEIN suspension at great prices, please check out our TEIN USA eBay Page
All items will start going on sale at 12pm November 27th. TEIN USA staff will process all orders upon our return from the holiday on Monday, November 30th.
From everyone at TEIN USA, thank you for your continued support and happy holidays!
Below is our list of items to be listed on our eBay page on November 27th (click on the list to enlarge)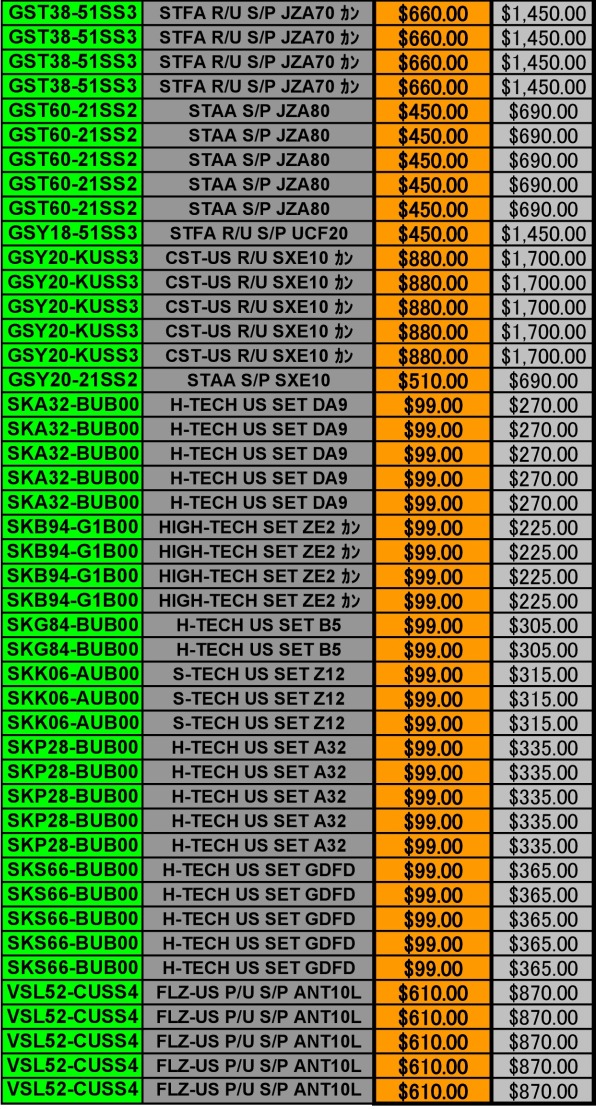 :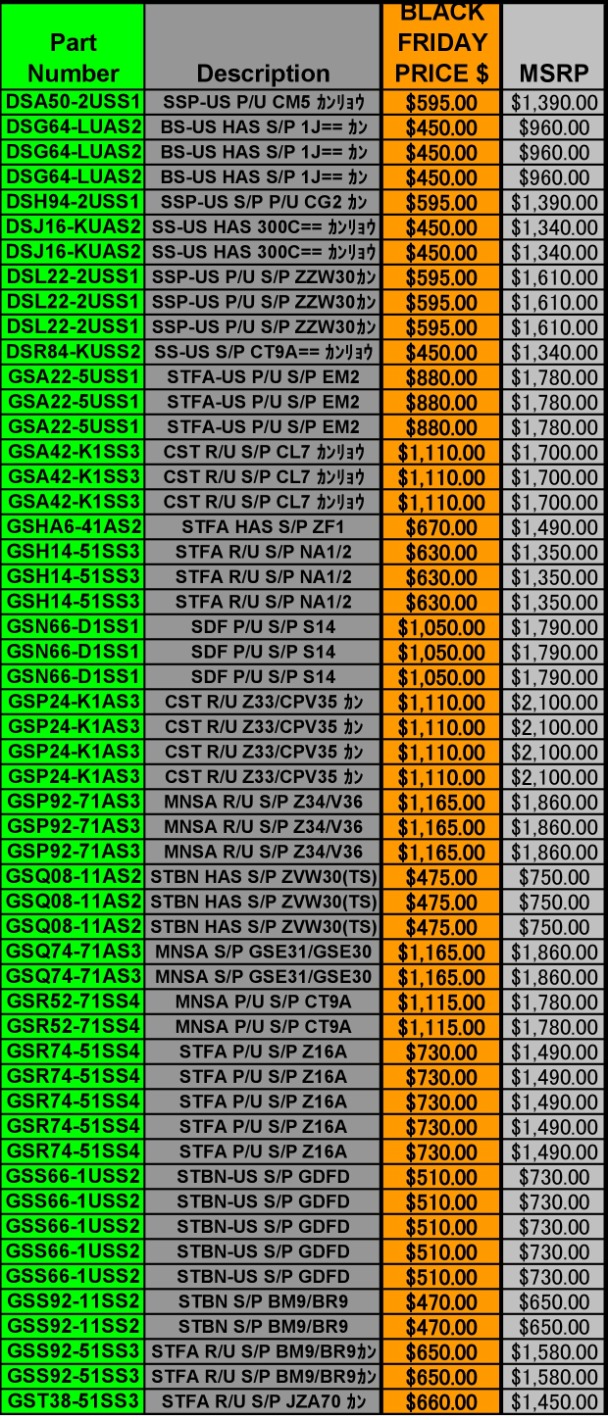 All product descriptions list vehicle by chassis code.
SS-P = Super Street Coilovers with Pillowball Mounts
SS = Super Street Coilovers
BS = Basic Coilovers
STBN = Street Basis Coilovers
STAA = Street Advance Coilovers
STFA = Street Flex Coilovers
MNSA = Mono Sport Coilovers
FLZ = Flex Z Coilovers
CST = Comfort Sport Coilovers
S.Tech = Lowering Springs (green)
H-Tech = High Tech Lowering Springs (gold)
Tags: black, Black Friday, friday, sale, TEIN, thanksgiving