Tokyo Auto Salon 2016
We sent a couple of TEIN USA staff to Japan to attend the Tokyo Auto Salon car show at Makuhari Messe, as well as to assist and represent the North American market.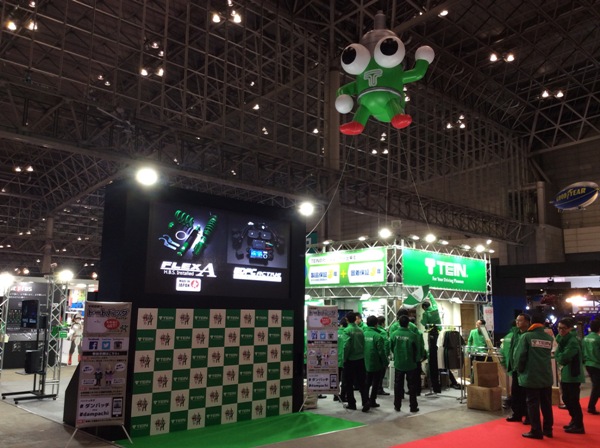 The TEIN group has been active in Tokyo Auto Salon for many years now. Each and every year is a perfect time to showcase our latest technologies and product releases directly to the consumer.
Unlike shows like the SEMA Show in Las Vegas, Nevada, Tokyo Auto Salon allows consumers (potential customers) to see what's new, and to also speak directly with the manufacturer. That's great since there's not really any salesperson trying to breathe down their necks and push products on them. The customer has the freedom to choose WHAT THEY LIKE!
The turnout was good- just over 144,000 visitors during the 3-day event. We had a total of just 14,000 visitors to the TEIN booth alone. So for sure we kept very busy. I personally felt bad since my Japanese speaking skills are next to nil. However, I met several Westerners, and even some TEIN USA dealers! That was nice! Better than standing quiet the whole weekend, hahaha!!!
On top of our displays, we had goods for sale, a "Garapon" raffle, and a real-life Dampachi and Dampatty that visitors could take photos with!
Speaking of our "Garapon" raffle, we had a few big winners:
Other prizes ranged from TEIN original goods and stickers, to calendars and posters. So there was something for everyone that played!
As for new products, TEIN Japan brought out the upcoming STREET SPORTS line of premium shock absorbers. A perfect match for our S.TECH and HIGH TECH line of lowering springs, or as a great upgrade replacement of your stock shock absorbers.
Also showcased was our line of 4X4 Dampers. We have a total of four offerings- Sports, Gravel, Premium, and Rally. To date, TEIN Japan has already launched the Premium line, with applications for the Mercedes G63 AMG and Nissan Patrol (these are for the Middle East market consumers). 4X4 Rally dampers are a made-to-order application, which we've catered to competitors in rally raids and such. I'm personally interested in the Sports line, and I think that would be a great offering for the North American market!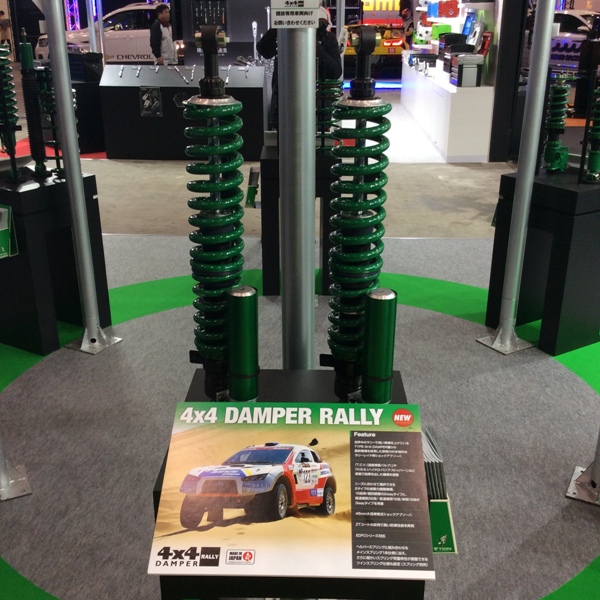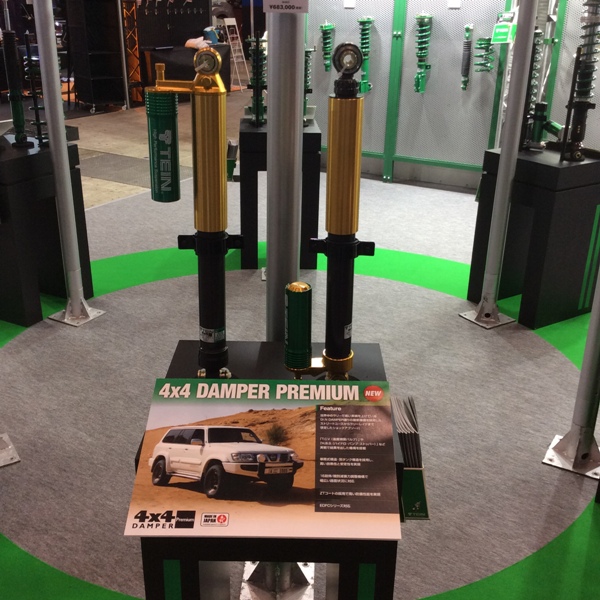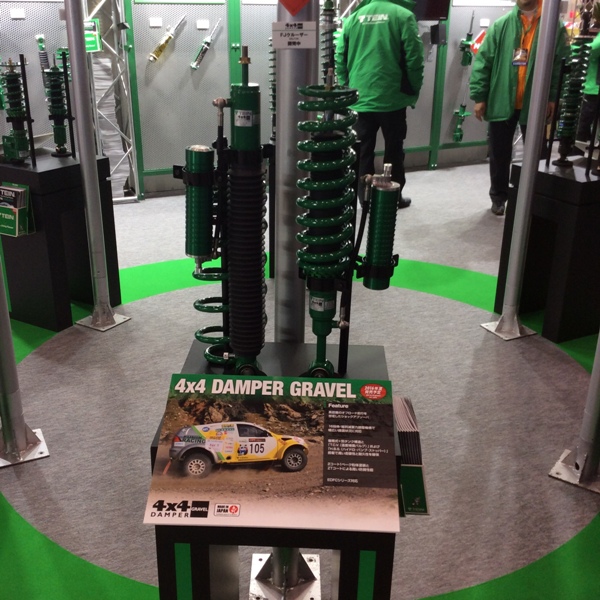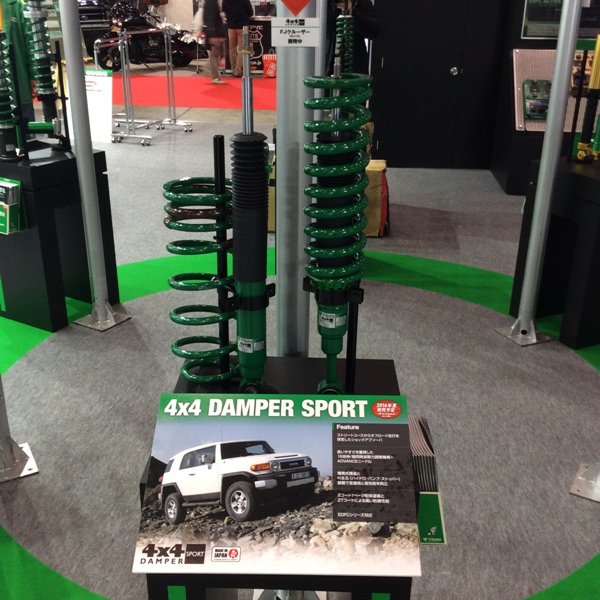 Our EDFC ACTIVE PRO display also got a lot of visitors. It's a unique offering in aftermarket suspension. There's no other unit out there that gives you the option of having dynamic suspension tuning on the fly like our ACTIVE PRO controller!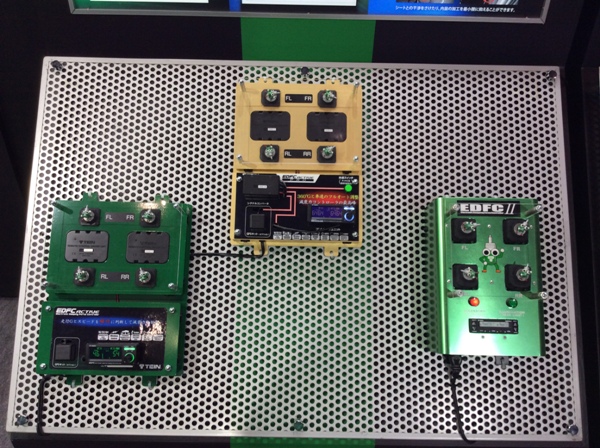 Our Hydraulic Bump Stop (H.B.S.) display intrigued a few visitors, as they weren't sure what it was or how it worked. We had a tester for them to try out, as well as some clear models for them to see the inner workings of our H.B.S. system!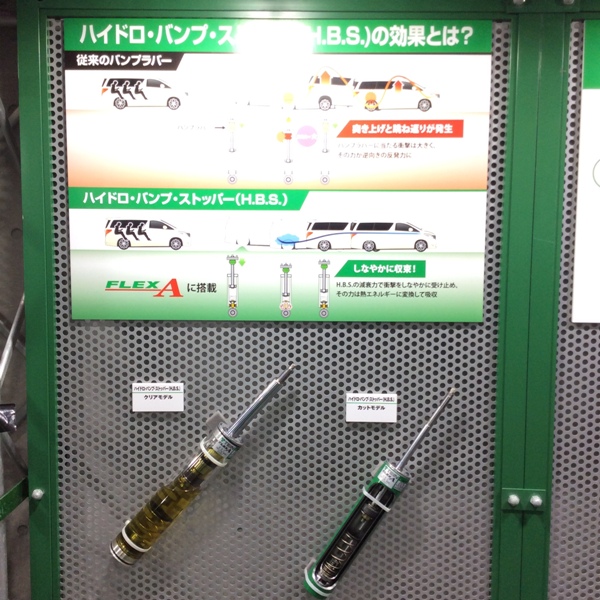 While we were there, we had a chance to walk around and see what else is new among other manufacturers. We even visited our friends at Defi! Here's their upcoming release, the new Sports Display F unit!
Here are some other things we got to see!
That was a wonderful experience for our U.S. staff, and we certainly look forward to representing the U.S. at next year's Tokyo Auto Salon!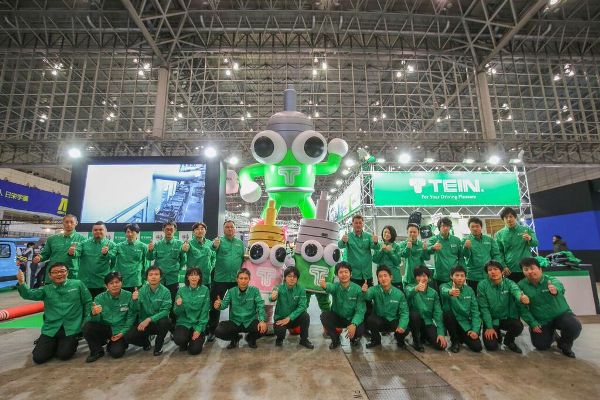 Tags: 2016, auto, chiba, Japan, makuhari, messe, salon, tas2016, TEIN, tokyo, Tokyo Auto Salon