Formula Drift 2016
The drift season got off to a start earlier this month, and what an event it was! The city of Long Beach, CA. hosts the season opener for Formula Drift, and around this time, the city prepares for the Long Beach Grand Prix and the Celebrity Grand Prix, the later of which had the final race for the series.
Weather seemed to be the only detriment to the Formula Drift season opener, and an apparent downpour was the biggest threat to what is essentially always an outdoor event. We figured the wet weather was enough to keep spectators out of the stands and staying at home instead.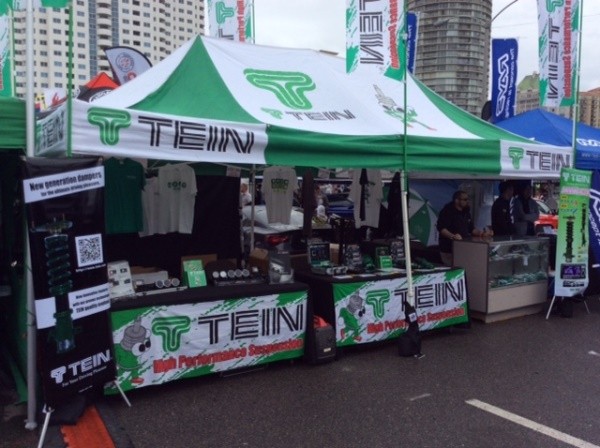 But, we were proved wrong! Fortunately for us, we came prepared with our typical TEIN merchandise. However, missing for nearly two years was a full-size parasol (umbrella) from the TEIN Goods lineup. This time around, we were prepared with a new design. This bad weather proved to be one of the biggest favors we could have asked from mother nature, as we had a flock of customers NEEDING our parasol!!! We also had our smaller fold-up umbrella, which also sold well!
At any rate, the racing action also proved to be very eventful. As you can imagine, quite a few accidents occured on track, and any type of contact in drifting is usually met with cheers from the crowd.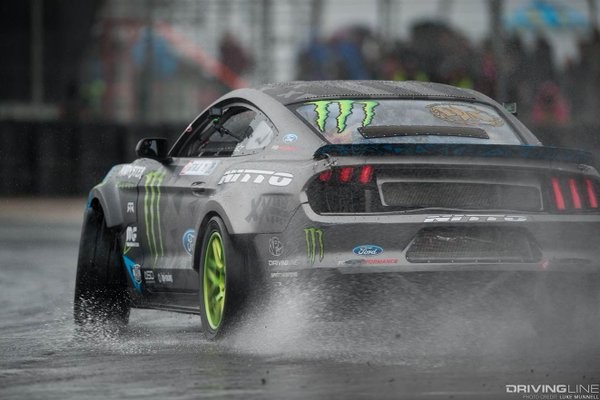 We're glad to see the 2016 race season off to a great start! Next weekend is Formula Drift at Road Atlanta in Braselton, GA! We look forward to being there and seeing all of you race fans!!! So stop by the TEIN booth to say hi, and check out our booth car (and FD3S owned built by Phil Sohn)!!! And yes, we'll have parasols with us 😉 !!!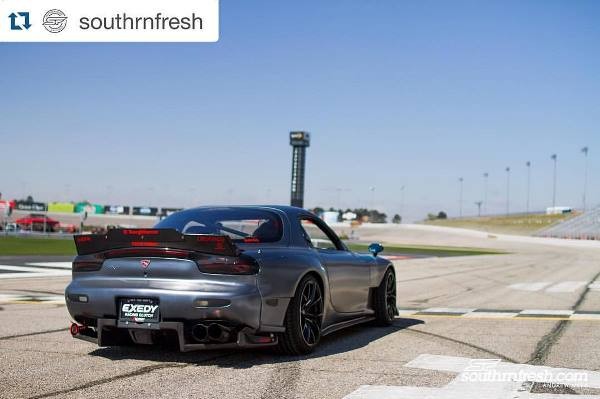 Pics from: Speedhunters (by Larry Chen), Formula Drift, Phil Sohn
Tags: 240SX, 350Z, Camaro, Chevrolet, Chevy, Drifting, FD3S, Ford, Formula Drift, kouki, Mazda, Mustang, Nissan, Rotary, rx3, RX7, S13, S14, Scion, Toyota, Turbo, Wankel, z33, zenki