Rally xD Makes an Appearance on Car and Driver!
Yes, yes. Another post about one of the best built FWD race cars. NO, AGAIN, THAT IS NOT AN OXYMORON. FWD race cars can be pretty damn fast.
You gotta hand it to these guys- this year's Rally America competition Scion xD is quite amazing. As I stated in my previous post, it may look very similar to the previous cars, aesthetically speaking. But, when you get to the finer details of this car, that is when MINDS GET BLOWN.
By the time you've read this, the Rally xD will have already completed its maiden voyage at Sno*Drift in Michigan and 100AW in Missouri. Results which you can find on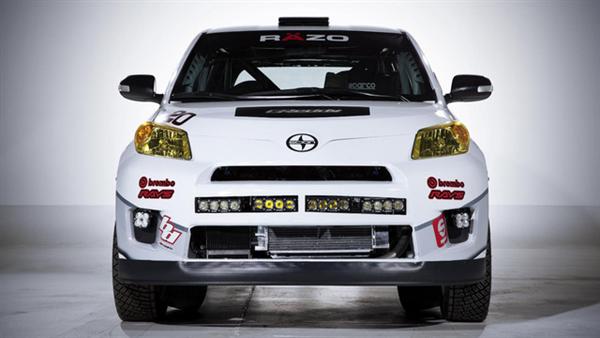 Again, aesthetically, it isn't a far cry from how it's looked in previous seasons. Love the new Baja Designs lights fitted into the bumper!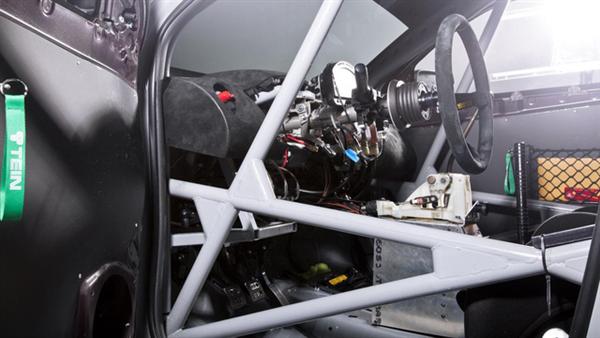 I'm not sure if Andrew Comrie-Picard's legs got longer over the off-season, but that seat is pushed back pretty far… You can see where the B-Pillar is  in reference to the seat, just at the bottom right of the pic.
Looks like driver and co-driver have extra security sitting right inside of the B-Pillar section. That, in conjunction with the fabricated safety cage makes for an extra safe section of the car to be seated in.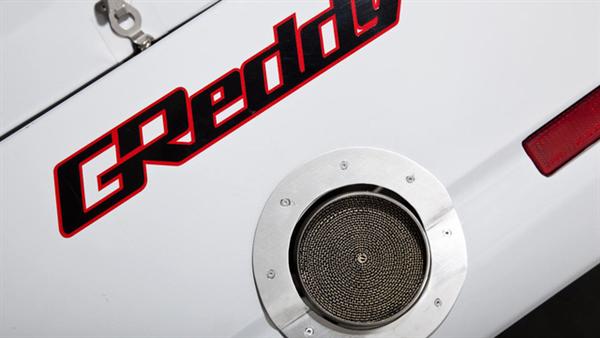 Catalytic converter mounted as far rearward as allowed.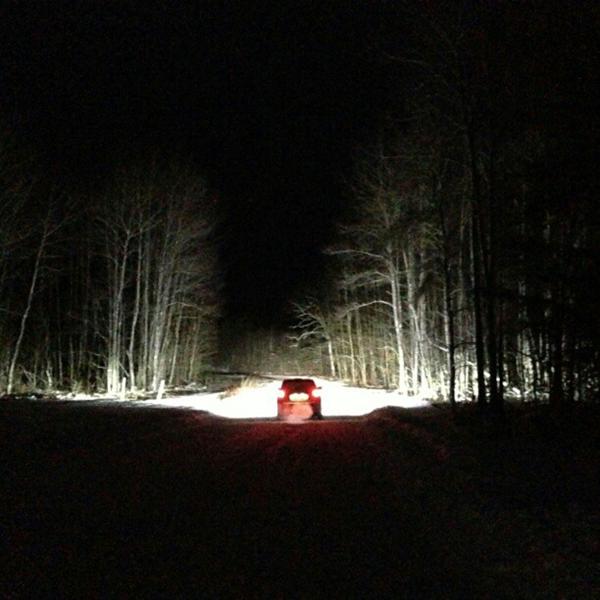 How blinding?!
Check out Car and Driver's article on the Rally xD online
http://blog.caranddriver.com/scion-shows-off-latest-xd-rally-car-for-rally-america/
For starters, they continue to use quality products from quality aftermarket manufacturers. We're quite flattered to be considered one of those manufacturers!
Sponsors this year are (in no specific order)
Sparco
TEIN
RAYS Wheels
GReddy
Motul
Brembo
Baja Designs
TRD
Exedy
KAAZ
RÄZO
and of course Scion Racing!
I'm sure I missed a few key sponsors, unintentionally. Please forgive me. I'm just really glad that TEIN can be a part of a great team. We feel they've helped to represent us very well!
Anyway, keep track of these guys on Facebook, Twitter, and Instagram (@RallyxD).
You can also track their progress during this year's Rally America series at the following link
Tags: acp, Andrew Comrie-Picard, Baja Designs, BFGoodrich, Brembo, Exedy, gravel, greddy, KAAZ, Rally, RAZO, Scion, Sparco, Specialized Damper, TE37, TEIN, TRD, Volk Racing, xD
This entry was posted by Paul P. on Thursday, February 28th, 2013 at 10:38 AM and is filed under
Featured
,
Motorsports
. You can follow any responses to this entry through the
RSS 2.0
feed. Responses are currently closed, but you can
trackback
from your own site.