Another Rally xD Podium at NEFR
Our favorite rally team, the TEIN-supported Rally xD, had a pretty good weekend at round 6 of Rally America,  the New England Forest Rally event. Although not at the top of the podium, they were able to secure a 2nd place finish.
As they had dealt with in past events, a few troubles came their way. This time, a transmission swap was necessary to keep the xD in competition. After about 35 minutes, the team got the car back on the gravel.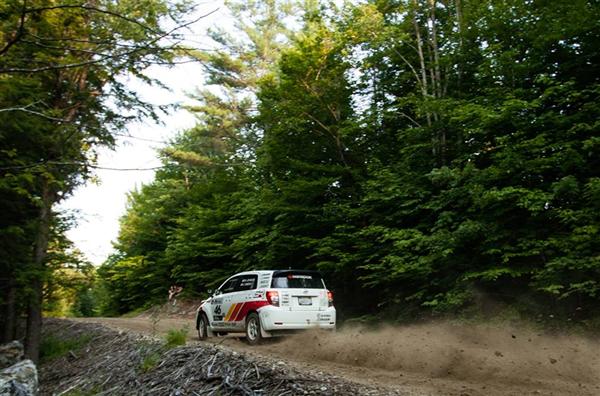 By then, the damage had already been done. Driver Matthew Johnson had a lot of ground to cover. He and co-driver Jeremy Wimpey did well, cutting the margin to within a couple of minutes. Again, enough to garner a second place finish.
As always, the hard working driver and crew pushed beyond their limits to get the car to the finish.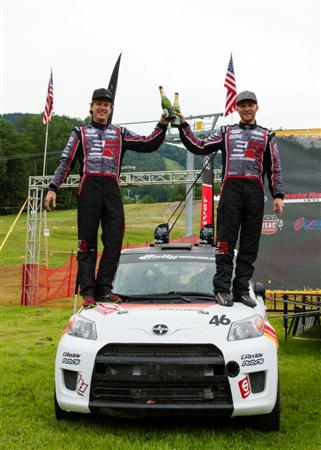 Great job, guys!
Tags: Gr.N, Group N., NEFR, New England Forest Rally, Rally America, rally-xd, Scion, Sparco, Specialized Damper, TEIN, xD
This entry was posted by Paul P. on Wednesday, July 23rd, 2014 at 10:48 AM and is filed under
Motorsports
,
Uncategorized
. You can follow any responses to this entry through the
RSS 2.0
feed. Both comments and pings are currently closed.