Toyota Team Thailand Race at Nurburgring
Recently, Toyota Team Thailand attended the 24 Hours of Nurburgring. We were fortunate to work with them as their suspension supplier (even though this car is riddled with Bilstein Stickers; Bilstein was an event sponsor), and they even put our EDFC Active Pro to use for this endurance race.
Endurance racing brings a lot of concerns. As you can imagine, running a vehicle for 24 hours straight is bound to take its toll on some components, especially the drivers and team members. But definitely, equipment is put to the ultimate test.
Suspension components are every bit as critical. Dampers go through tens of thousands of cycles for compression and rebound (if not more), eventually heating up the damper oil. It is critical for the dampers to function at a consistent level at all times.
Having EDFC Active Pro definitely helps to negate the effects of heat soak and damper oil degradation. Being able to tune suspension based on their current condition helps to maintain that consistent damping force the driver needs. Otherwise, the driver has to make changes in driving style that may hamper their performance and elapsed time. And in endurance racing, low elapsed times is key.
Here is Mr. Akio Toyoda, president of Toyota Motor Company at the seat of the 2014 Toyota Altis! Just to the lower left (dash center) is our EDFC Active Pro Controller.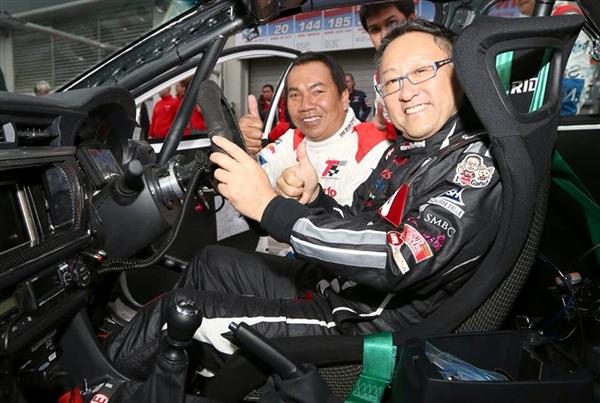 Here, the drivers explain a bit about their car. This was the first ever endurance race for the team. This presented them with a huge learning curve for this type of racing.
The Altis is a pretty nice looking car! Wish they had these stateside!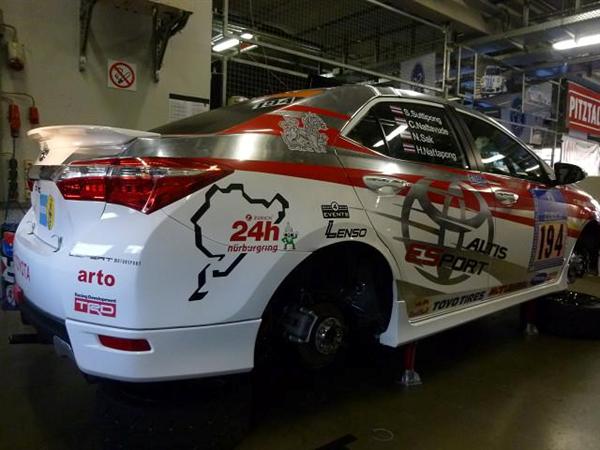 As mentioned, Bilstein is also a sponsor for the event. So, it kind of made it difficult to see TEIN as the suspension supplier. Fortunately, we had a few TEIN and Dampachi decals on the car!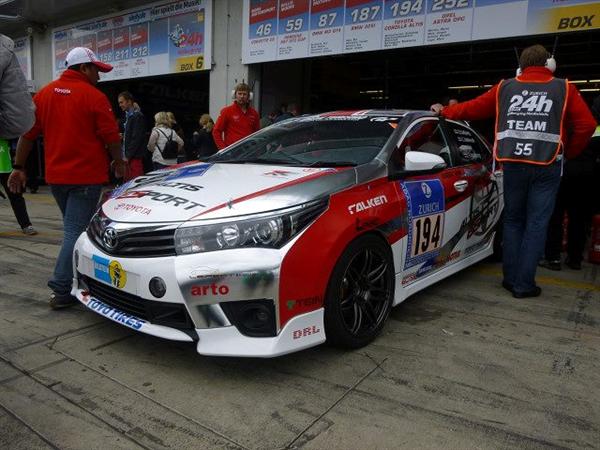 Fortunately, the team saw the race through the end. Out of 241 entries, Toyota Team Thailand finished 109th with a total time of 24:01:41.283. Just a few ticks over the 24 hour mark. Nevertheless, their race was completed!
Congrats to Toyota Team Thailand!
Here's a video that the team put together:
https://www.youtube.com/watch?v=vyaxIZGvdlE
Tags: 24H, Akio Toyoda, Altis, EDFC, EDFC Active Pro, Endurance Racing, Germany, nordschleife, Nurburgring, TEIN, Toyota, Toyota Team Thailand
This entry was posted by Paul P. on Monday, July 21st, 2014 at 2:11 PM and is filed under
Motorsports
. You can follow any responses to this entry through the
RSS 2.0
feed. Both comments and pings are currently closed.