Another Set of TEIN Specialized Dampers Made!!!
Honestly, our Specialized Damper program hasn't really taken off like it has overseas. However, there are a few customers stateside that have interest in getting a completely custom suspension made by us, instead of having to piece together their own coilover using damper inserts and some spring setup they've found online. Nothing necessarily wrong with that setup. In fact, it's quite common since that is pretty much the only option available for consumers.
We, on the other hand, pride ourselves in designing kits specifically for each vehicle application and to the customer's specifications.
Not too long ago, Troy from Five Axis Designs, the guy responsible for many of Scion's prototypes, as well as some of Toyota's prototypes (like the FT-1 concept), contacted us about his personal project. He's currently working on a Datsun 240z.
His car is all original, including paint, and Troy wants to avoid doing anything really crazy to the car. In fact, he's planning on keeping the paint as-is, even with a little fade after all these years! It's also a relatively low mileage car!!!
Anyway, Troy had an extra set of factory suspension that had damper inserts. He wanted to get a set of TEIN dampers made after he saw one of our posts on a similar project TEIN Japan posted on Facebook. Troy essentially wanted the same thing. And since TEIN USA really wants to show what we are capable of doing for customers stateside (even though the manufacturing still has to come out of TEIN Japan's factory). So we ordered up a set for Troy!
For this particular application, we still needed the factory suspension since we needed to cut and remove the damper inserts, then send the factory assemblies to TEIN Japan to have the bottom front spindles and rear hubs retrofitted onto our dampers. This means that the factory components must be inspected and have to be in serviceable/usable condition (in other words, TEIN is not responsible if they receive components out of factory specifications).
A few months later, we received the completely assembled coilover kit from TEIN Japan. Below are some pictures:
First, we took the factory suspension and inspected them. Again, this should be done by the customer prior to sending them to us (and before we send to TEIN Japan).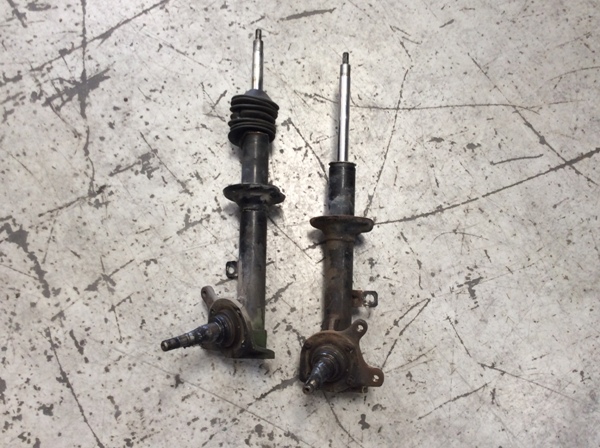 For the rear factory dampers, we had to press out the wheel bearings from the hub.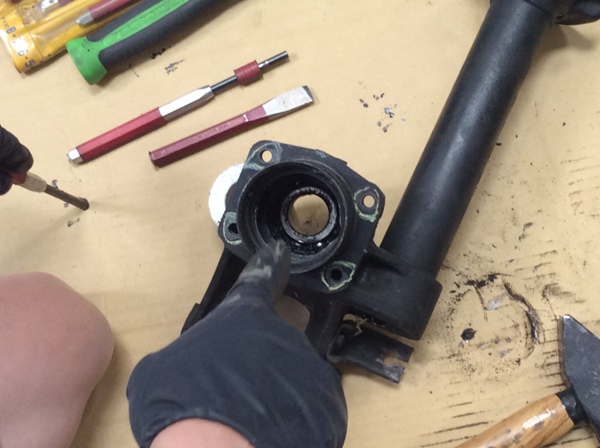 After sending to TEIN Japan and having them work on retrofitting a completely customized damper setup, this is what we ended up with: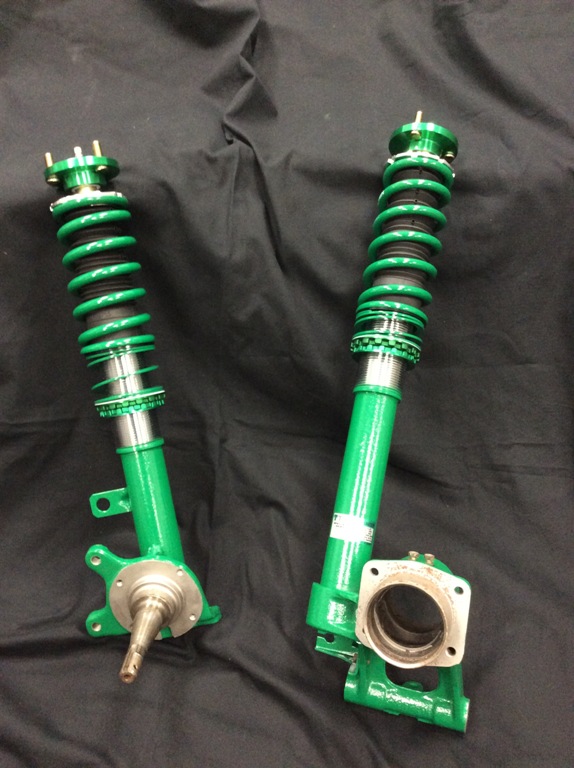 Each Damper is individually serialized.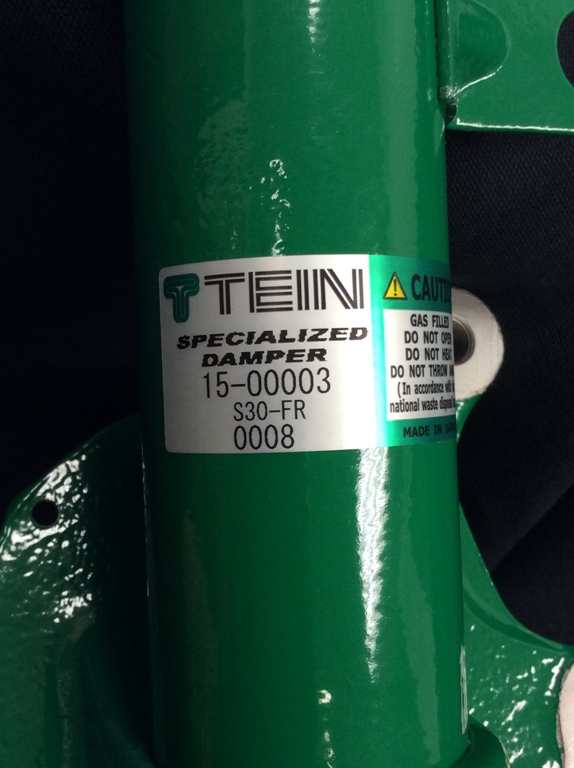 This helps us whenever the customer may send them back to us for either rebuilding or revalving the dampers, especially if they decide to change spring rates, or if they just want to alter the handling characteristics of their dampers.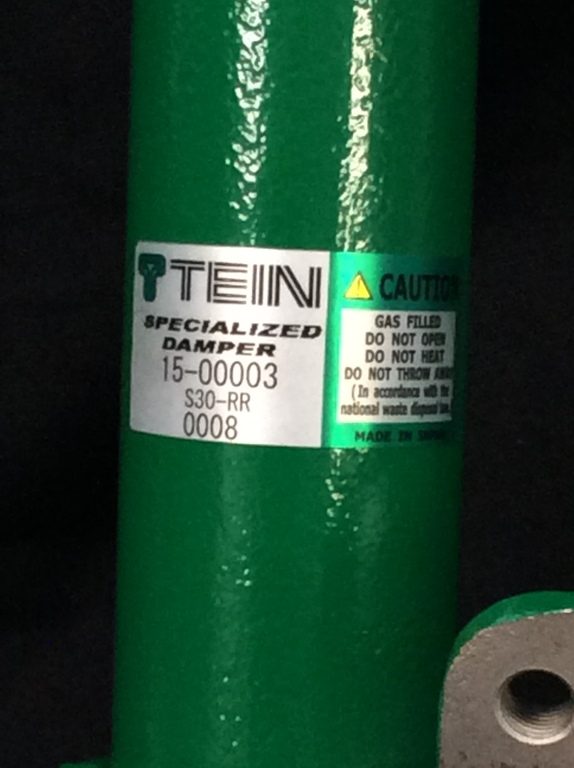 Also, if the customer plans to reorder another set of the same dampers, we can refer to our catalog data from this part number and determine what components we used, what spring rates we used, as well as the damper specifications we used just for this customer.
We're looking forward to updates from Troy, as he continues to do a mild restoration to this car! Stay tuned for those updates!!!
If you're in the market for custom suspension, whether it be because no one offers a suspension kit for your vehicle or if you need something that isn't exactly like the factory suspension, or if you just need some customized components like upper mounts only or custom wound springs, give us a ring at 562-861-9161 and speak with one of our sales staff. We'd be happy to help you in creating your very own TEIN damper kit made to suit your needs!!!
Tags: 240z, Coilover, Damper, Datsun, Nissan, S30, SPD, Specialized, SS-M, Super Street, TEIN