Counterfeit TEIN Springs (Round 2)
Well, maybe it's more like Round 5 in the continuing saga of Counterfeit TEIN springs being put to market.
Several years back we made a notice for our dealers and customers that our lowering springs are being knocked off overseas. Well, it seems that someone new is out to do the same thing. Honestly, these counterfeiters getting better and better at making their springs look like ours, and getting labeling and packaging to look like pretty decent copies (but still not a perfect match).
Here are a few ways to identify the latest batch of counterfeits on market compared to authentic TEIN springs/packaging.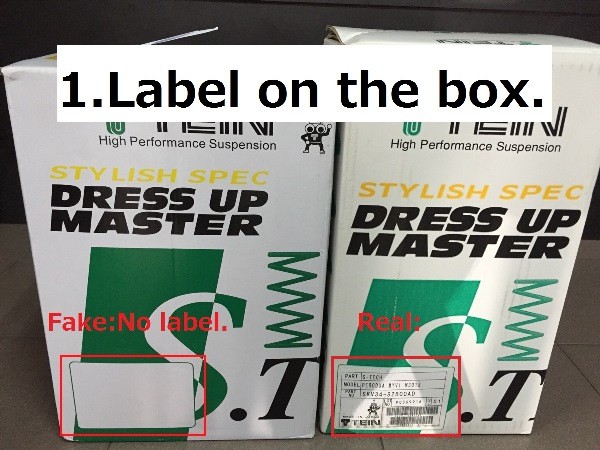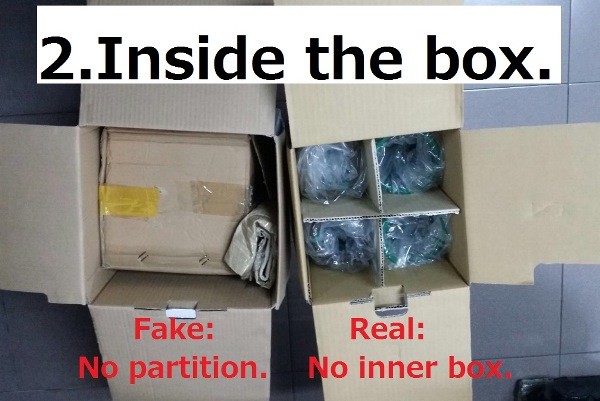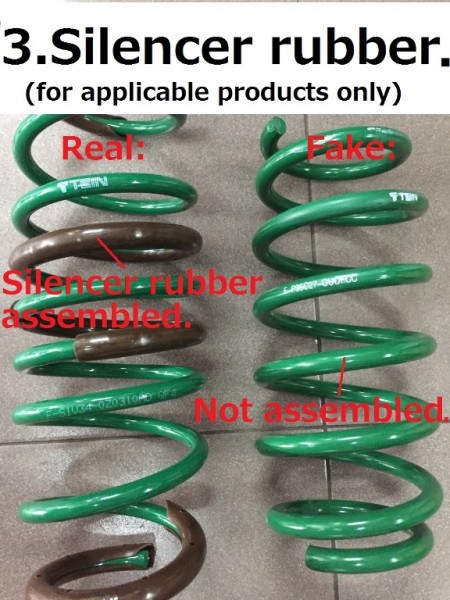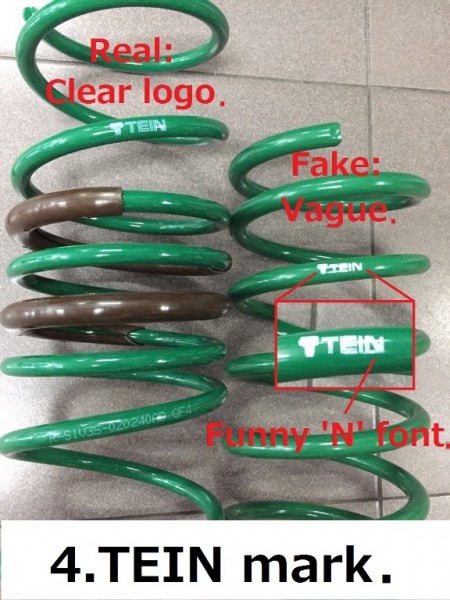 Why the concern?
One of the more obvious reasons is safety. We put a lot of time and effort into our research and development. Materials used are just as important, and we take the extra steps to produce our SAE9254V and SWOSC-kv spring materials to provide years of service, problem-free. If someone decides to knock off our springs using a lesser grade material, your safety is at risk. The potential for a cheap coil spring to break is very high, especially if the material is not of sufficient quality or is not produced to reduce the fatigue characteristics of a spring.
Take a look at a counterfeit spring being put up against a TEIN spring in testing:
Also, while a spring may not look like much to have to engineer, you'd be wrong. Each and every well-known spring manufacturer has their own unique designs and each of them are protected by the manufacturer. If you compare our springs to a company such as Eibach or H&R, you will see that for a given application, the springs are not the same. It's not that difficult to copy a spring design, which makes it easier for us to identify whether or not it is being modeled after one of our own springs (even if they use a completely different paint, color, and labeling).
Maybe I wouldn't be so bothered if you were getting some fake Louis Vuitton or a fake Rolex, unless they were made using harmful chemicals/materials (honestly, anything fake still bothers me). But, the thought of a spring that was never really developed and tested out on the road? That's a huge concern for us. Anything that bears our name, authentic or not, can tarnish our brand and reputation. We stand by our genuine products. If our springs were to fail, even outside of our 1 year spring sag & manufacturer's defect warranty, it will still be corrected by us. That's how important this matter is to us.
So, while there may be a great savings in terms of product cost, counterfeit springs may cost you more in the long run, up to and including your life. Don't take the risk of a potential car accident that these untested products may cause.
If you are aware of counterfeit TEIN springs, please notify us immediately so we can get them off the market. Know what you're purchasing and be sure to purchase from an authorized TEIN dealer.
TEIN USA
tel: 562-861-9161
email: tus_sales@tein.com
Tags: 9254, authentic, Coil, coils, Counterfeit, Lowering, Springs, swosc-kv, TEIN
This entry was posted by Paul P. on Monday, March 7th, 2016 at 3:55 PM and is filed under
News
,
Uncategorized
. You can follow any responses to this entry through the
RSS 2.0
feed. Both comments and pings are currently closed.