Moto IQ's Project VAF Subaru WRX
One of the biggest things for the TEIN group this year was the introduction of our FLEX Z dampers. A new product line starting at well under $1000 (starting at $800, to be exact!), and with most all of the same features as the existing STREET FLEX dampers, we figured it would be a good hit for us! What we didn't anticipate was how well it would be doing. Now we're running into an inventory problem for some of the most popular applications. Please know that we'll do our best to get our kits to you, our anxious customers!!! Thank you for your patience!!!
Anyway, what we wanted to post about was MotoIQ's Project VA Subaru WRX. We recently supplied them with a set of our FLEX Z dampers. This vehicle's modifications are fairly mild, with a strong emphasis in trying to maintain good driveability for the street but with weekend warrior capabilities.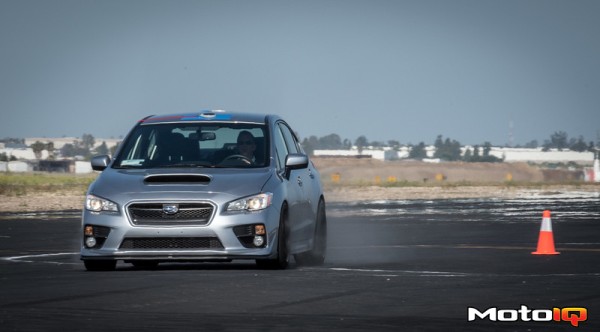 This project's aim made it a perfect candidate for our FLEX Z dampers. This recently released item has been set up to offer great handling and comfort for street use.  We wanted this exact emphasis to be shown. Along with the mods that MotoIQ has already done (Polyurethane bushings, sway bars, big brakes, larger & wider wheels and tires, and a small gain in power), the FLEX Z's will make for great build!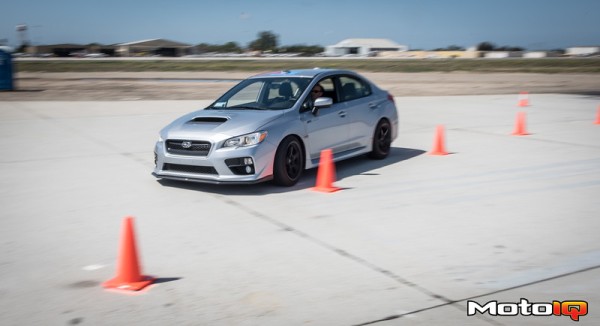 For those not yet familiar with the FLEX Z line, it is essentially a STREET FLEX damper kit- full-length adjustable for separate spring preload and ride height adjustment, 16-way damping adjustable using our ADVANCE NEEDLE technology, included upper mounts for front and rear (camber adjustable for the WRX), as well as EDFC series compatible. What differentiates the FLEX Z from its big brother is that the FLEX Z uses fully sealed dampers. This makes them non-rebuildable. However, we can still service the dampers by providing customers with replacement dampers that they can purchase through authorized dealers.
Although we cannot rebuild them, customers can request custom valved FLEX Z kits or custom valved replacement dampers which TEIN Japan can manufacture for us (ETA ~8 weeks).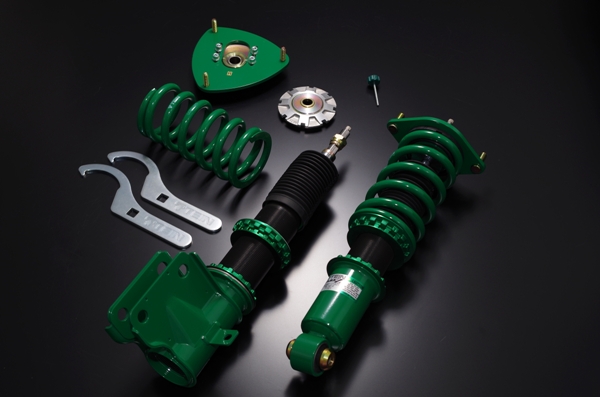 Other than that one difference between the STREET FLEX line, the FLEX Z's have been valved to be less harsh in comparison to our previous FLEX damper lineups. We did this because we know that customers looking for this type of setup, especially one under $1k, still maintain their vehicles for road use/daily driving. Having an affordable damper kit that rides like our N1 dampers, which sounds kinda cool to some, may not sell very well for us. However, the use of our ADVANCE NEEDLE technology gives the customers a wide range of tuning possibilities for handling such various road conditions. It truly offers a night and day difference from the softest to the stiffest damping settings.
Read more on our new FLEX Z line here.
Again, thinking of what the MotoIQ guys had in mind for their VA WRX project, we feel we've paired them up to the kit that matches their needs.
Keep posted with MotoIQ as this project progresses!!!
*VA WRX pictures from MotoIQ
Tags: big brake kit, Coilover, Damper, FLEX Z, MotoIQ, stoptech, Subaru, super pro, TEIN, va, vaf, vag, WRX
This entry was posted by Paul P. on Monday, December 7th, 2015 at 6:02 PM and is filed under
Project Cars
. You can follow any responses to this entry through the
RSS 2.0
feed. Both comments and pings are currently closed.