2016 Continental Tire Show Car Shootout
Typically following the SEMA Show in Las Vegas is a few race events that we look forward to. One of them is Global Time Attack's Super Lap Battle at Buttonwillow Raceway Park. The second one, one which we weren't too familiar with, was the Continental Tires Show Car Shootout, which was run by Super Street Magazine. All we did know was that our friends at Sportcar Motion were bringing their K24 powered Honda S2000 to the event.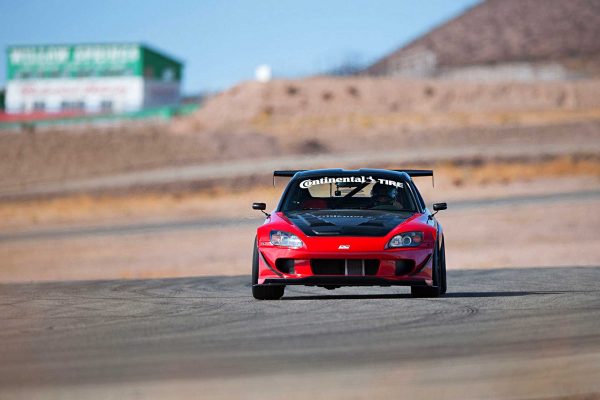 This S2000 is one of Loi Song's, owner of Sportcar Motion, personal vehicles. When he picked up a set of our MONO SPORT coilovers for this car, we thought it was basically just one of his street cars, something to drive to and from work. Eventually, this ended up becoming yet another track car to the many in his stable, with a built K24 motor replacing the F22 usually sitting in the engine bay. Other than that change, the car looks like many tuned S2000's you'll find on the street or at the occassional track day.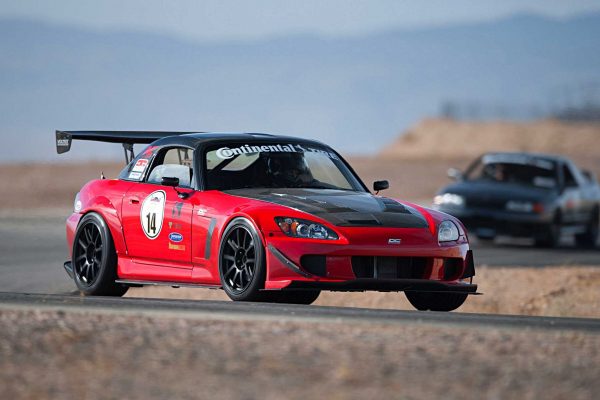 Super Street finally published the results of this event, which included a dyno session then a track day at Streets of Willow at Willowsprings Raceway. End result- last in power on the dyno (235hp/193lb-ft), third (among 10 competitors) around the track with a 1:24.619 lap. Hmmmm. Interesting result considering field this car was competing against. The fastest car of the day was a BMW 135i with a v8 swap (unspecified engine, unspecified power). That car did a 1:23.327. Second place was an Acura NSX which was also near the bottom in power (321hp/238lb-ft) and stopping the timer at 1:23.786. Other cars in the field included an R32 Skyline, another AP2 S2000, 370Z, Hyundai Genesis Coupe, GRF Sti, and a pair of CZ4A Evo's. Not a bad field.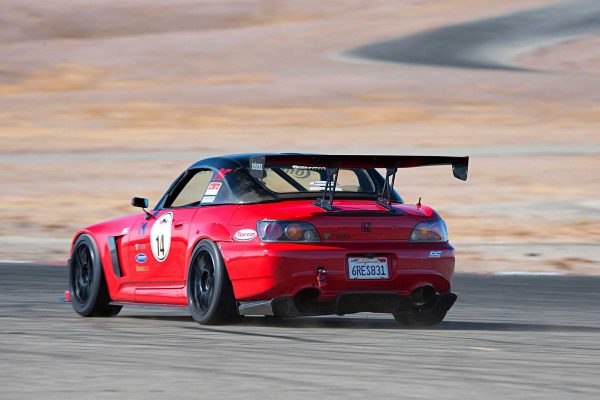 Goes to show that power isn't the only part of the race car equation to consider. It's a balance of well-tuned suspension (which I might add is an out-of-the-box setup), mild aero front and rear, good tires (Continental UHP ExtremeContact Sport tires were used on all cars for this event) and brakes. This all has to work together well. So, for a "show car", nice job, Sportcar Motion!!!!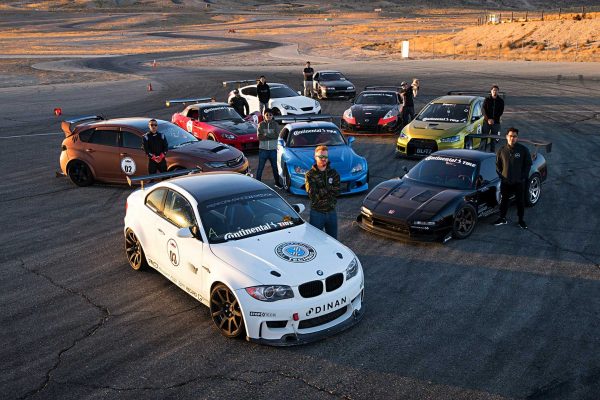 Read more about the Super Street hosted event here.
Tags: Car, Coilover, Damper, Honda, K20, K24, mono, motion, of, S2000, sport, Sportcar, streets, Super Street Magazine, TEIN, willow, willowsprings
This entry was posted by Paul P. on Tuesday, December 20th, 2016 at 2:01 PM and is filed under
Uncategorized
. You can follow any responses to this entry through the
RSS 2.0
feed. Both comments and pings are currently closed.