DrivingLine.com Gets a TEIN Overhaul
Like that title picture??? Pretty gross, and this is what can happen when you wait to long to service your TEIN dampers! LOL. Actually, that'd be more like worst-case scenario.
We recently got to work with Jonathan Wong of Driving Line, an online magazine focusing on all aspects automotive related.
Several years back, when Jonathan was still at Super Street magazine, we had provided him some of our SS-P coilovers for his ED Civic Hatchback project, a vehicle that he wanted to maintain a lot of JDM appeal. During that time, we had revalved the dampers for more track use.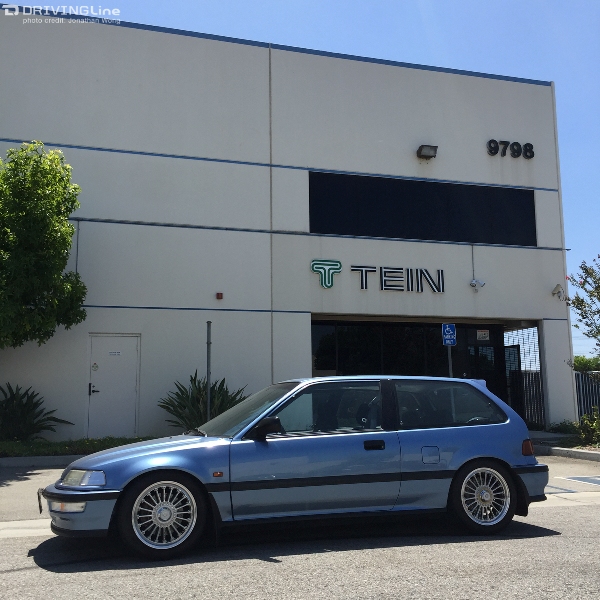 Now, Jonathan uses the car for occasional street use, and comfort is more of a concern than track-like handling. It was an ideal time for him to come in, get his dampers revalved, and also see what that type of service entails. *The title picture isn't his actual damper, btw. He does a good job of maintaining his ride.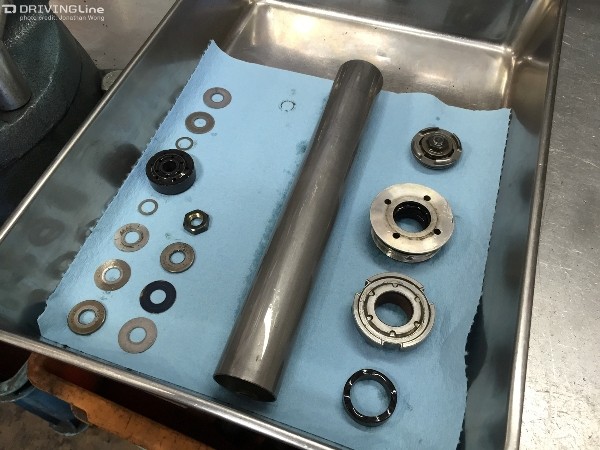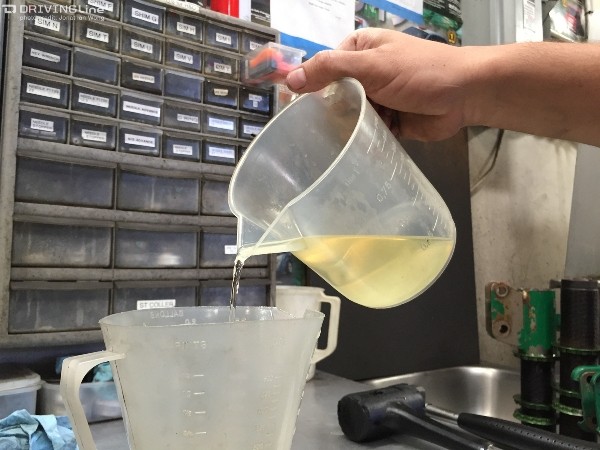 Although we talk quite a bit about our overhaul service, Jonathan points out something very true- not a lot of customers are aware of this service. With some of the new coilover lines we're introducing, such as the FLEX Z, STREET ADVANCE Z, & STREET BASIS Z, which don't require rebuilds, chances are that customers will never really know what else we can do with our existing products. It isn't uncommon for customers to get our kits second-hand, and most don't know much about our brand after that.
As for all TEIN suspension owners out there, we must mention that there is no set rule for when a damper should be sent in for servicing. Some customers may send in their set well before 30,000 miles of use. We've seen others come in with well over 100,000 miles of use. We do recommend inspecting your suspension every 30k miles, though. Really, it's up to the customer to inspect and maintain their suspension. Surprisingly enough, simply keeping the dampers clean may extend the life of the dampers. An area prone to causing damper leaks is at the top of the damper body (not the piston shaft). At the top of the damper body is a dust seal where the piston shaft slides past as it functions. Spraying this area with water, or even with WD-40 or something similar, helps keep the dust seal debris-free and prevents it from getting damaged and eventually leaking any of the gas charge. Doing this also keeps the piston shaft from scoring from such debris. A damaged piston shaft can be anywhere from $40 and up depending on the model (on top of the base overhaul fee).  If you're doing this type of maintenance, it's also good to inspect the rubber dust boot and polyurethane bump stop for any damage. They can easily be replaced and are a good insurance to maintaining a long lasting damper.
We're glad that Jonathan was able to see himself what we could do. Definitely some good insight for customers with our products and to know what we can do for them!!!
Tags: Civic, Coilover, driving, drivingline, ed, ef, Honda, JDM, line, Overhaul, SS-P, SSP, Super Street, TEIN