Evasive Motorsports' Latest Race Car Project
We are proud to once again work with Evasive Motorsports and their latest project car, an E46 BMW M3. This vehicle will be a dedicated Time Attack vehicle.
Mike Chang of Evasive Motorsports previously used this car as a daily driver. But I imagine, especially after putting in a lot of seat time in their Limited AWD Class CT9A Evolution and Street FR Class AP1 S2000 (of which they both clocked the fastest times in their class at last year's Super Lap Battle), the E46 certainly found itself a new job in life.
Fortunately for us, we've had some experience with the E46 M3, developing a one-off damper kit for use in the Super Taikyu series. In fact, we obtained a set directly from TEIN R&D for Evasive to work with while they dial in their car for track duty. These 3-way adjustable dampers are a far cry from anything street compliant as they are designed for 30+kg/mm springs front and rear. *We are now developing a Super Racing type damper kit for this chassis with rates much more suitable for track conditions we see Stateside. Our in-house engineer Shuichiro will be working side by side with them during this development.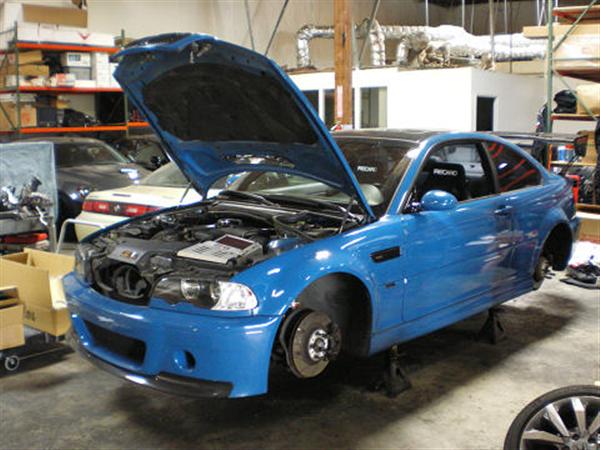 Stay tuned with us and Evasive Motorsports as this vehicle continues to develop throughout the year!
Tags: Attack, BMW, E46, Evasive Motorsports, M3, N1, Super, Super Lap Battle, Super Racing, TEIN, Time
This entry was posted by Paul P. on Tuesday, January 31st, 2012 at 9:38 AM and is filed under
Motorsports
,
News
,
Project Cars
. You can follow any responses to this entry through the
RSS 2.0
feed. Responses are currently closed, but you can
trackback
from your own site.