Learning the OVERHAUL repair process
When it comes to overhauls I'm usually the person in charge of carrying out all the steps. Except for one which is the most important of them all , the actual repair. The way it works is as followed- We receive the package and check it in then we move it to our R&D department for a repair inspection. Upon the inspection I contact the customer and secure the repair payment and/or  final overhaul decision. Upon completion of repair a recontact the customer to verify shipping information and that's where it ends.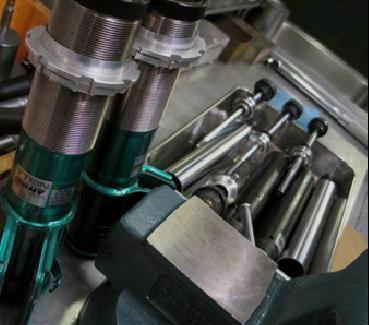 The disassembling of our dampers is not that difficult. Breaking down the piston rod and internal components, then cleaning them from dirt, dust, rust, and debris  is also not that difficult. It does, however, get a little repetitive. Now, where it gets tricky is reassembling the internal components.  As some of the parts (shims) tend to look the same but are nevertheless different in design and thickness. There are many steps that need to be done to successfully overhaul a damper. I will save the details as they are confidential but I must say that re-greasing, and re-torquing all the components is the easiest step of all.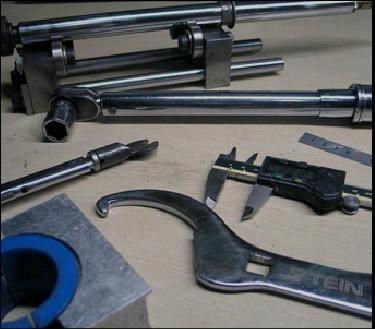 Well, now I have actually learned the repair process. Unfortunately for us here at TEIN one of our R&D staff members has left us to work as a CHP officer. Fortunately for me, I have now learned a new skill and got my hands on repair action. We'll still leave that work for our trained engineers. As for me, I'm glad I've been able to learn more of the details that goes into an overhaul.