My Never Ending Project Miata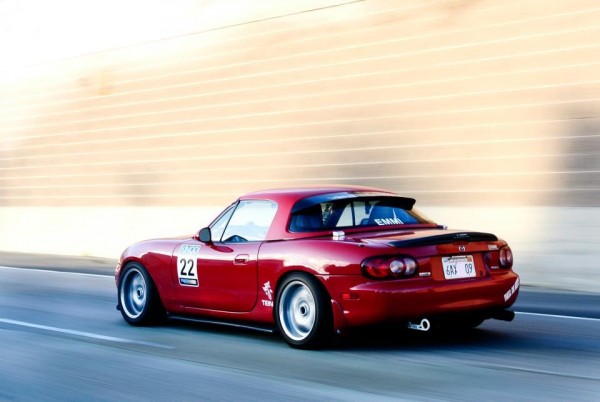 First, let us set the feminine jokes aside and focus on the complete joy of driving.  To me, having a laughing good time behind the wheel of a car is very important which may have been the cause of what led me to this 2001 Mazda Miata.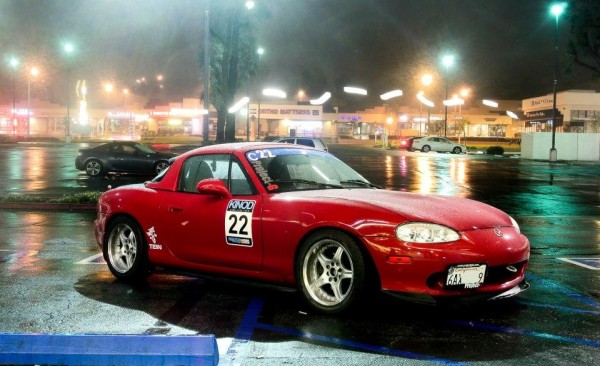 Purchased from a used car lot in 2007 and nicknamed Suupazilla.  My aim was to build a car which is comfortable to drive as a daily, look good enough to take to car shows and local gatherings while being able perform in any type of high performance driving event that I feel like attending at the moment.  In the span the 5 years I have owned this car, I have attended countless autocross, gymkhanas, drift and road race events starting from a beginner and working my way up to now the advanced run groups.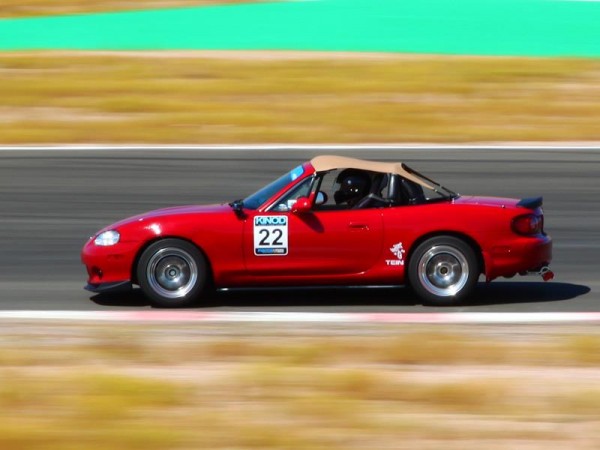 Because of my fickle nature and never wanting to stick to just 1 form of motorsport, the TEIN FLEX kit managed to satisfy all of my needs perfectly.  Complimenting the Miata's 4-wheel double wishbone suspension set-up with factory adjustment of all Camber, Caster, Toe settings, it only took a few minutes to adjust Suupazilla's driving feel for anything imaginable.  The car can be easily set up from high speed tracks like Big Willow in Willow Springs,  slow speed tracks like the SOLO 2 Autocross in Qualcomm, Slammed to the ground for the Formula D car show, then raised up to a safe daily driving level when the cameras are not looking.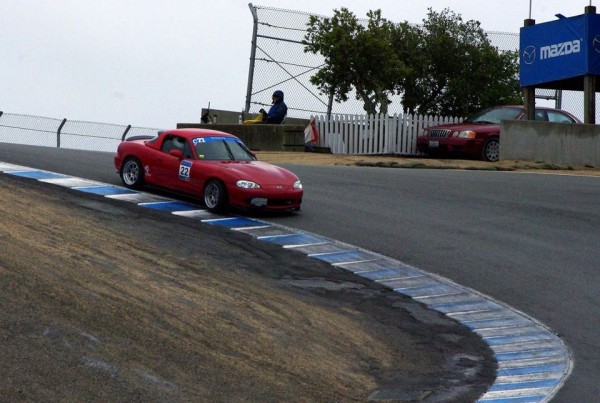 Suupazilla is still continuing to change and grow as my taste and priorities change and grow.  Currently, the car is sitting on 15×7 +0 offset Precedeo Demon Cambers, 949 Racing SS brake lines, Super Pro polyurethane bushings, and Gearhead's Garage sway bar endlinks.  The drivetrain is still primarily stock with only Mazda Competition mounts, Racing Beat full exhaust and a Project-G radiator.  The exterior aside from the Garage Vary front Lip, K2 Motor headlights are all thanks to Project-G with the sideskirt G-fusor, G-wing hardtop wing and Bikini top (hardtop removed).
As my car continued to change, the only things that have remained the same have been the first suspension upgrade I have invested on.  With the upcoming Miata Time Attack challenges approaching, recent decisions have resulted in a new centrifugal supercharger for a competitive edge which however requires me to revisit and restructure the vehicle in order to properly and reliably handle the new found power.  With a little over 1 week remaining before the first stage of the Miata Challenge, my FLEX dampers are currently getting reworked and revalved for higher spring rates incorporating the new Advance Needle which is found in the new Street Advance and Street FLEX kits which are designed to be fully utilized by the new EDFC Active being released soon.  I would be lying of I said I am not excited for things to come.
Tags: Drift, EDFC, Flex, kinod, miata, TEIN, TEIN USA, track
This entry was posted by Sergio M. on Tuesday, April 2nd, 2013 at 1:44 PM and is filed under
Project Cars
. You can follow any responses to this entry through the
RSS 2.0
feed. Responses are currently closed, but you can
trackback
from your own site.