2016+ Mazda Miata (ND chassis) Testing
This week we had a new ND chassis Miata in for testing. FINALLY, after well over a year, we have our hands on one and can now verify fitment and do road testing.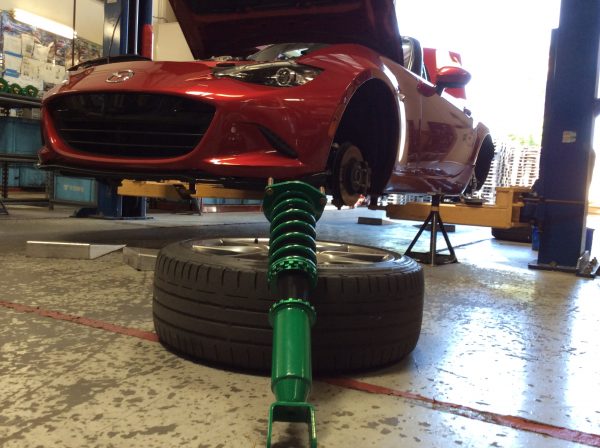 We must say that, even though we can technically just special order available kits from TEIN Japan, we've found that there is, what we feel, a better setup that we'll soon be making for the U.S. market. With that said, we'll be making some changes when we put forward our FLEX Z and MONO SPORT damper kits for this platform.
Fortunately the changes aren't that drastic. So, if you are one of the customers that had special ordered something like our STREET FLEX coilovers for the ND, you are able to make the changes if you want them to be more like the U.S. spec we're planning to release (for the newer FLEX Z application).
Ride height drop, per our recommendations, is approximately -40mm lower front and rear.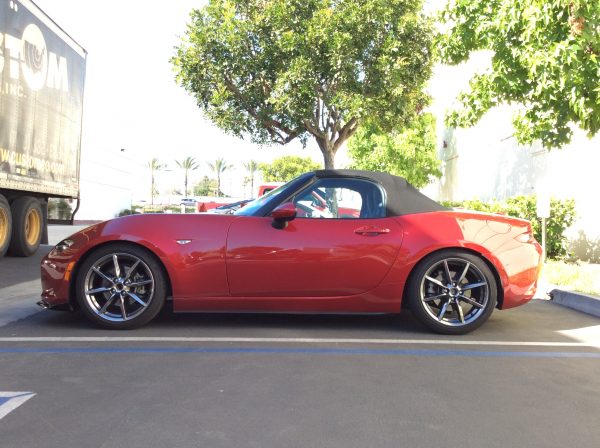 Spring rates for the FLEX Z (U.S. spec) will be 6kg/mm front, 4kg/mm rear.
Spring rates for the MONO SPORT will be 7kg/mm front, 5kg/mm rear.
Tags: Coilover, Flex, FLEX Z, Mazda, miata, mono sport, MX-5, mx5, nd, nderc, roadster, Street Flex, TEIN
This entry was posted by Paul P. on Friday, June 16th, 2017 at 11:08 AM and is filed under
Now Testing
. You can follow any responses to this entry through the
RSS 2.0
feed. Both comments and pings are currently closed.