TEIN 4X4 Dampers
Not necessarily new for us. We've actually made 4×4 Dampers in the past, but it was limited to one model and very limited vehicle applications.
Now we're bringing them back, along with four different models, and hoping to offer them for a wider variety of 4×4 vehicles!
First up is our 4×4 SPORT dampers. These are loosely based on our Type GRAVEL dampers, which are a rebound damping only adjustable (16-way) with ADVANCE NEEDLE technology and ride height adjustable setup. However, this new 4×4 Sports damper setup will incorporate our new Hydraulic Bump Stop (H.B.S.) system, which to date is only applied to our FLEX A line of suspensions. Our proprietary ZT coatings are applied to threaded bodies to provide all-weather ease of adjustment for ride height. Of course, these will be EDFC systems compatible (EDFC II, EDFC ACTIVE, or EDFC ACTIVE PRO). So far, we are making applications for the Toyota Landcruiser and FJ Cruiser.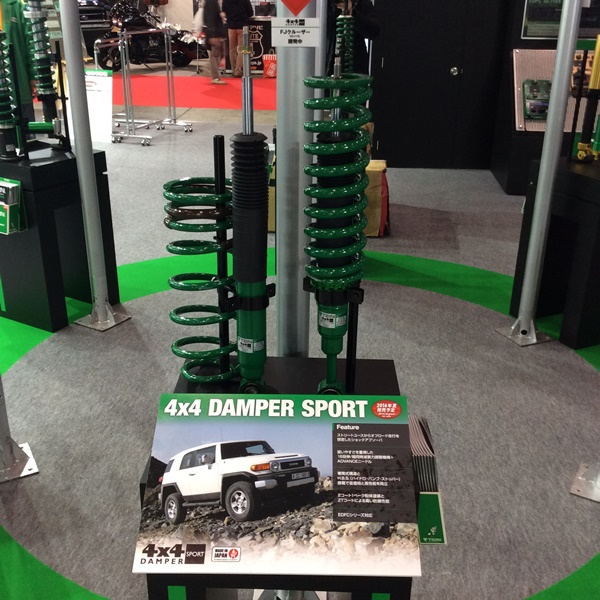 Second is our 4×4 GRAVEL dampers. These are based on our HG setup, which is twin-tube structure with external reservoir, giving you separate compression and rebound damping adjustment (both 16-way) with ADVANCE NEEDLE technology and ride height adjustability. Because these have external reservoirs, we are able to invert the rear dampers for applications such as the Toyota FJ Cruiser, since the nitrogen charge is separated by a floating piston in the external reservoir. Ride height adjustment is smooth using our ZT coatings. Also EDFC systems compatible! Applications are Toyota Tundra, FJ Cruiser, and Landcruiser, as well as the Ford F150.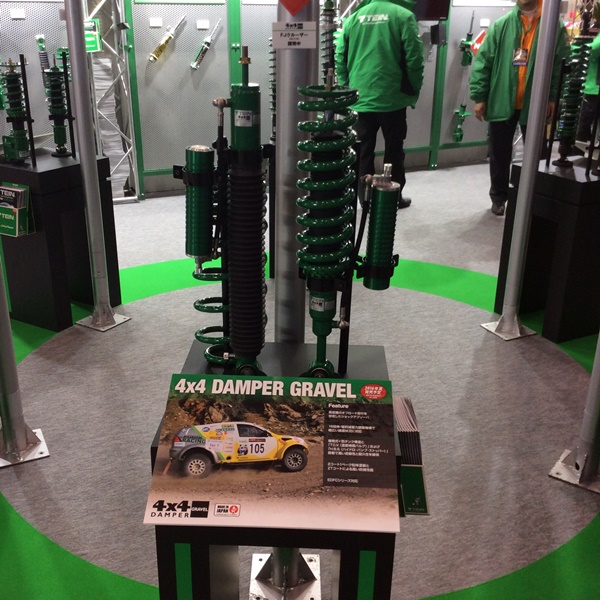 Our third offering is our 4×4 PREMIUM model. This may be a bit more limited in vehicle applications. So far, this has been offered to the Middle East market for the Nissan Patrol/Safari and Mercedes G63 AMG. These are monotube structures with external reservoirs giving independent compression and rebound adjustment. As the name implies, it is a premium line with much more flashy finishing. The damper bodies are also coated with our proprietary ZT coating for superior all-weather performance. However, these also include anodized dust covers all the way to the external reservoir. Quite flashy!
Internally, the monotube structure benefits from our Temperature Control Valve (T.C.V.) technology, which regulates oil flow as temperature and viscosity changes, as well as our Hydraulic Bump Stop system. And yes, EDFC systems compatible for both compression and rebound adjustments.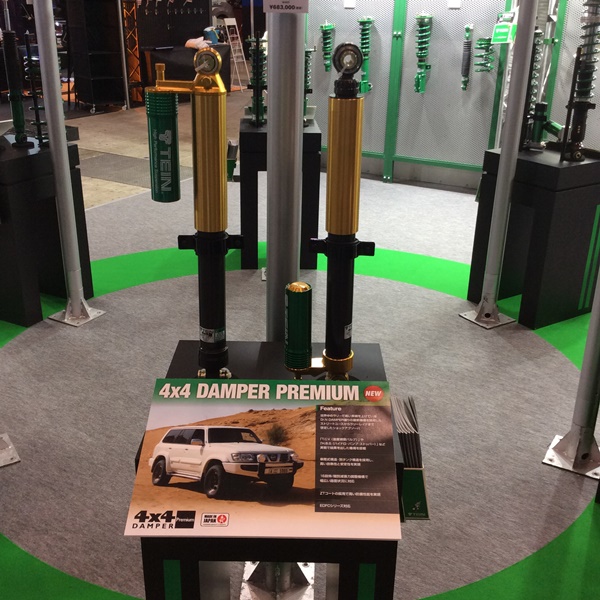 Lastly is our 4×4 RALLY model. Technically, these are a made-to-order setup. We've applied the rally models to race only vehicle applications. Developed directly from our experience in China Rally Raid (similar to Paris-Dakar rally, if that rings a bell), and taking the most out of our Group N rally program. Features include monotube construction, Temperature Control Valve, Hydraulic Bump Stop, Micro Speed Valve (M.S.V.) technology, High & Low Speed compression adjustment (3-way), and TEIN proprietary coatings. Built to endure some of the toughest racing conditions for 4×4's. And of course, EDFC systems compatible!!!
The Mitsubishi Outlander PHEV rally SUV you see in our cover picture of this post is on an example of our 4X4 RALLY suspension, as a matter of fact!
Starting at around $20,000.00 (depending on application/use).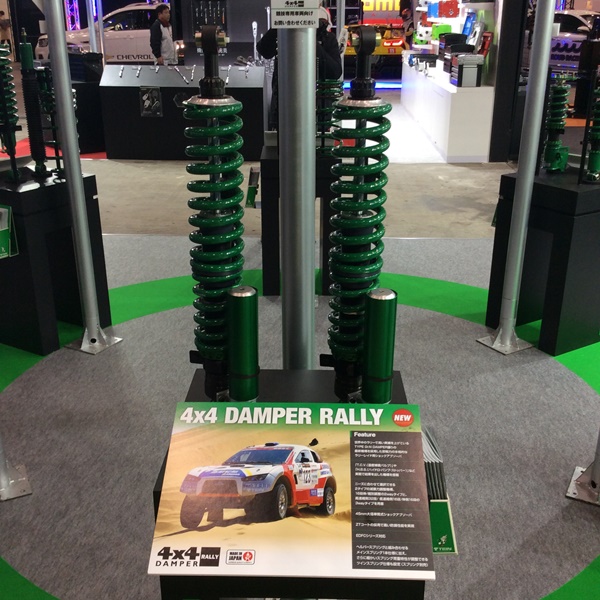 So why the re-introduction to 4×4 suspension? Quite honestly there is a huge demand for truck and SUV suspension. While it seemed that sales of such vehicles dwindled off in the mid 2000's, consumers are saying otherwise nowadays, and that leaves plenty to be desired from the aftermarket. We want to be a part of that trend, and this also helps us to grow our brand. Plus, we have the technology and our heritage in rally racing. We know we can offer a truly unique product for the 4×4 market!
Look forward to updates on our 4×4 suspension program for 2016 within the next few months!!!
Here's a video of that TEIN sponsored Mitsubishi Outlander PHEV that we found on YouTube:
Quite interesting seeing a hybrid SUV being used for racing!!!
Tags: 4x4, amg, china rally raid, Coilover, cruiser, Damper, fj, g63, gravel, hilux, landcruiser, mercedes, Mitsubishi, Nissan, pajera, patrol, Premium, Rally, Sports, suv, TEIN, Toyota, truck
This entry was posted by Paul P. on Thursday, January 28th, 2016 at 3:25 PM and is filed under
New Products
. You can follow any responses to this entry through the
RSS 2.0
feed. Both comments and pings are currently closed.