TEIN Japan Factory Tour with DSPORT Magazine
Never before has a consumer stepped foot into the TEIN factory, ever!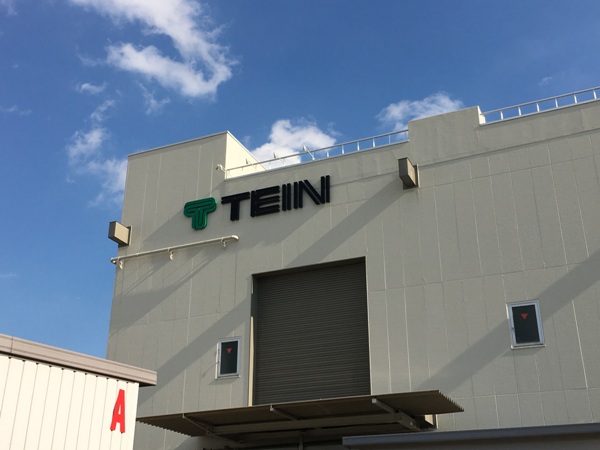 As you can imagine, TEIN (as with many other manufacturers) has some proprietary methods for manufacturing shock absorbers, with several processes pioneered in-house. In fact, there are some machines developed specifically by TEIN engineers solely for our own use. So, to show that to the public may be detrimental to us since we do not want such information to be released to the public. This is information that can reach another suspension manufacturer!!!
However, there is a benefit to showing consumers what TEIN does and what we're capable of. For one, it's a sign that TEIN is confident in our technology. Second, consumers are just as interested in seeing how their products are made. So why not show them?!
Well, that's exactly what we did! We worked with DSPORT magazine to arrange a tour of our facility during their Tokyo Auto Salon guest tour for this year.
Every year, DSPORT Magazine arranges a tour package for interested people. For about $3,500/person, guests get to take a trip to Japan and visit Tokyo Auto Salon and several Japanese performance parts manufacturers' facilities. So it sounded like a prime opportunity to have TEIN show the public our factory.
We felt bad for our guests, though. The day before was to be a trip to Fuji Speedway. But, due to bad weather the event was canceled. We were hoping our tour would make up for that missed event!
We had just over 40 guests for our tour on January 19th.
Prior to the tour, we gave our visitors a general overview of our property, including our offices, R&D facilities, Quality Assurance facility, and manufacturing.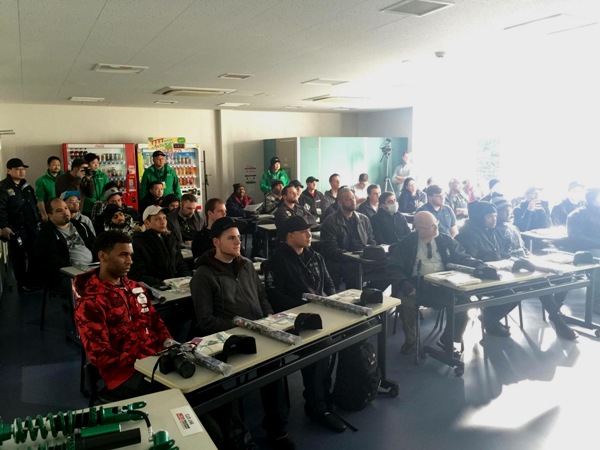 Since it was a fairly large group for us, we had split up the group among 8 tour guides.
Below are a few pics of the factory's facilities and processes. Again, we have to limit what we can show the public. Sorry:
While a couple groups went out for the factory tour, we also set up a test drive so visitors can try our new FLEX A dampers and EDFC ACTIVE PRO on a Toyota Vellfire.
The tour went faster than expected, and considering the factory was in full swing when we had it, it was difficult to hang around the machinery for very long with TEIN staff trying to navigate around us.. We even had to speed through some demonstrations by factory staff. Fortunately we were able to showcase a lot of our machinery and even some prototypes.
Afterwards, we took our guests out for a sushi lunch.
Overall, it looked to be a fun experience for our guests. I got to speak with several of them and they were all impressed with our manufacturing. So many people wanted to purchase TEIN suspension kits right away!!! Lol. I felt bad that we couldn't arrange any suspension purchases while we were there, but I'll be taking care of them on their return to the U.S.!
We hope to continue doing tours for guests each year. So, if you plan on making your way to Tokyo Auto Salon, take a little extra time from your trip to stop by TEIN!!!……
……..Like our friends at Evasive Motorsports!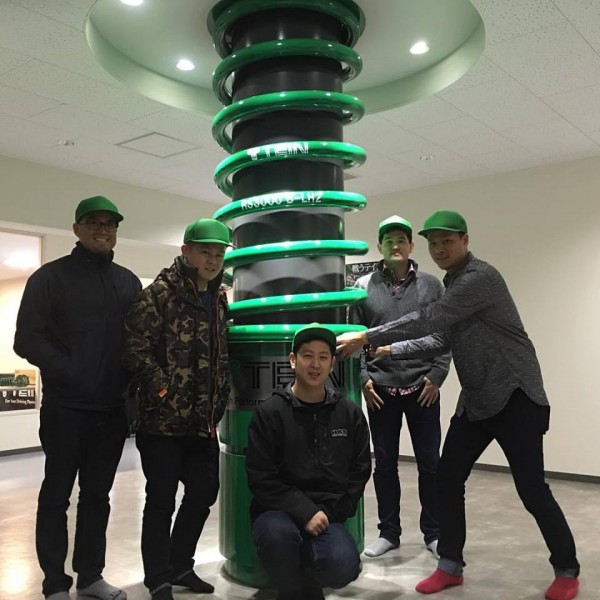 Thanks for stopping by, guys!!!!
Tags: Coilover, dsport, EDFC, EDFC Active Pro, Evasive Motorsports, Flex, Japan, Japanese, JDM, magazine, sports car, suspension, tokyo, Tokyo Auto Salon, Toyota, vellfire